Mobile searchers can now get thumbnails of their Google search results, generating even more traffic for the sake of enabling browse-by-picture.
The new feature was launched yesterday, and adds a magnifying glass beside every search result. Tapping on the glass takes one to an interface very reminiscent of that used to browse open tabs, only this interface shows thumbnails of the search results rather than browser pages: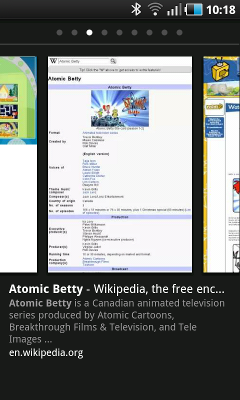 We're still not sure how useful this is – being able to pick out desired content by image rather than text – but it certainly generates a lot more traffic.
The new previews work on the more-recent Android and iOS devices (2.2 and 4 respectively), and Google has provided a useful video for those who have trouble with the concept:
®
Sponsored: Ransomware has gone nuclear