BT vs Sky vs Virgin
Top pay-telly providers go head to head
---
Telly Phone
BT Vision uses a 160GB twin-tuner Freeview DVR whose broadband connection provides extra on-demand programmes. The line-up includes BBC, ITV and Channel 4 catch-up services, kids' shows, films, ESPN, music videos and premium add-on channels Sky Sports 1 and 2 (£12.30 per month for one or £17.40 for both).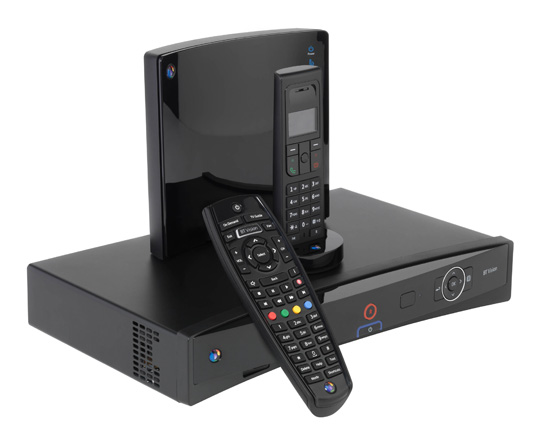 The Gold TV service costs £12.50 per month with a free box. This gives unlimited access to all except Sky Sports and pay-per-view movies, which cost extra. Alternatively you can buy the box for £60 and subscribe to one 'pack' at £7 a month, or pay £90 without a TV subscription. A £30 set-up fee applies to all options.
BT Vision is available to anyone who can get at least 2Mbps via BT Total Broadband (being a BT product, they are tied together). ESPN and Sky Sports are delivered over Freeview, so to receive those and normal Freeview, you'll need reliable coverage. There are some downloadable HD TV shows and films on demand, including a smattering of 3D.
BT Vision usage doesn't count towards data allowances. Unlike Virgin, there's no separate subnet for the service, though BT and its routers prioritise Vision traffic. With the rollout of BT's Infinity fibre optic network, there are plans to stream about 20 additional pay-TV channels through multicasting.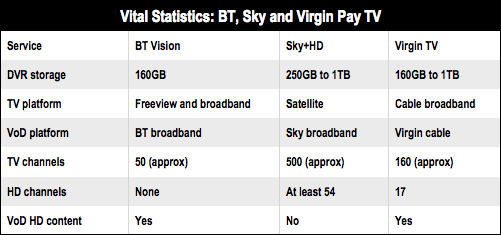 Similar topics
Broader topics