BT vs Sky vs Virgin
Top pay-telly providers go head to head
---
Coming Soon
BT is one of several companies behind YouView, a UK platform for Internet television using yet-to-be released Freeview HD boxes and potentially other hardware like TVs. Its unified programme guide is closer to TiVo and the service should work through any Internet provider. It will be a home for catch-up services from the BBC, ITV, C4, C5 and any organisation that wants to supply free or paid-for content. The next generation of BT Vision DVR, due later in 2011, is expected to be YouView ready.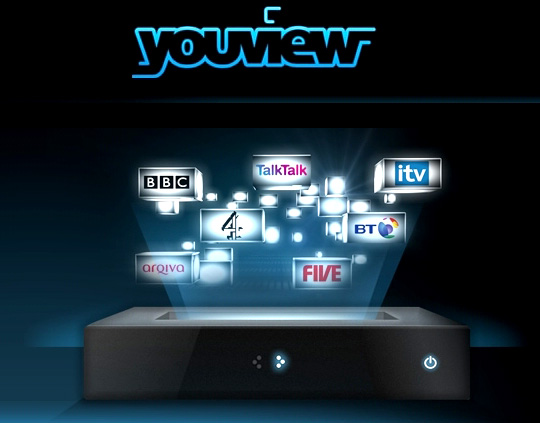 However, the likes of Sky and Virgin claim YouView will distort the market. YouView has also reportedly suffered technical and organisational issues, delaying its launch.
TalkTalk is another YouView backer and is not making its on-line TV service – formerly Tiscali TV and HomeChoice – available to new subscribers [PDF here], pending YouView's arrival. It remains to be seen if YouView will emulate Freeview's success or merely become an also-ran like Top Up TV.
Digital TV receivers with online media access include 3View and Fetch TV as well as Freeview and Freesat specialist Humax, which is making YouView boxes but also has a fledgling TV Portal.
Official web-based film and TV playback sites include Blinkbox and SeeSaw, while increasing amounts of hardware – TVs, Blu-ray players, consoles and media players – have apps for catch-up TV or on-demand entertainment. So if you can't get something from one device, another might do it.
It's estimated about a third of the UK acquires video on demand from filesharing, newsgroups, streaming or cyberlockers. While illicit in most cases, the industry has its work cut out promoting authorised alternatives like iTunes – especially given the pricing – and time lags on US imports, although this is improving.
Similar topics
Broader topics