BT vs Sky vs Virgin
Top pay-telly providers go head to head
---
Review: Virgin Media V+HD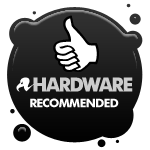 The first thing that strikes you is how good the Virgin Media TV picture quality is, whether it's live or catch-up TV. While the platform has fewer HD channels overall, there's a fair amount of free and pay-per-view HD on demand, including the main catch-up services that are missing from Sky.
Its on-demand playback is genuinely instant, while for off-air recording there are three tuners in all of the DVRs – two for recording and one reserved for live channel hopping, unlike Sky+, which is hobbled awkwardly when doing dual recordings.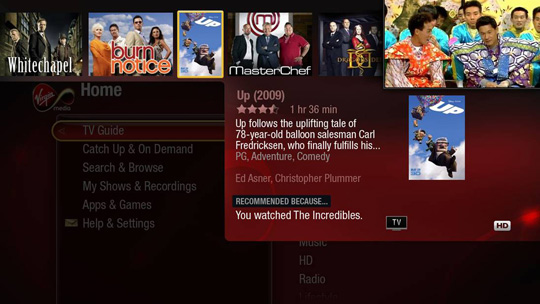 Great picture with TiVo hardware available for premium subscribers
The V+HD user interface is less slick than Sky+, though it makes it harder to inadvertently delete recordings. Setting series recordings on the V+HD is particularly inconsistent and the TV guide has multiple submenus. It smacks of a system that's been put together from disparate parts on the fly, rather than designed from the ground up.
This is something TiVo was brought in to resolve; however, it will be a premium priced option at the outset. Watch this space for Reg Hardware's forthcoming review of this TiVo unit.
At the time of writing there were some notable channel absences, such as Sky News in HD and any version of Sky Atlantic, but the lack of key channels has improved in recent months with Sky One HD and Sky premium channels arriving in HD.
Reg Rating 80%
Initial Price £49.95
Monthly subscriptions From £6.50 (normal price, Virgin phone line required)
More Info Virgin Media
Similar topics
Broader topics