Dragon Age II
Hit and myth
---
Review Dragon Age 2, sequel to 2009's Dragon Age: Origins, plunges us once more into the realm of swords and sorcery – even adapting its history based on your Origins' saved game (if you have one). However, in terms of style and gameplay, there is perhaps more here that fans of Mass Effect will find familiar than series veterans.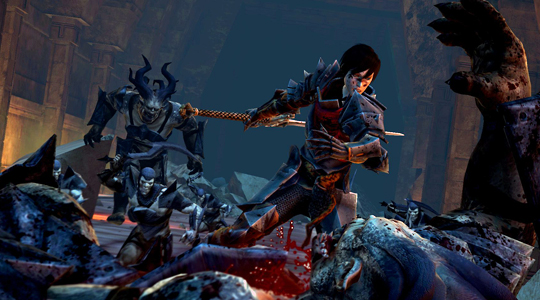 Keep away, you horny beast
Take Hawke for example, DA2's fêted champion who, as with ME's Commander Shepard, can be customised by way of gender and skills; but remains recognisably human – unlike the more open-ended, multi-specied character creation of Origins. ME's dialogue wheel makes an appearance too…
You can also choose from rogue, warrior and mage when customising Hawke. For those of you who missed RPG's Class 101, rogues are generally nippy, able to pick locks, identify traps and move stealthily; mages can cast all manner of spells from the arcane to the regenerative; while warriors are the human tanks of the battlefield, casting hostiles aside as if they were mere rag dolls.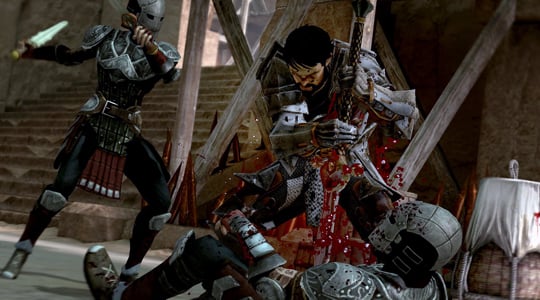 Sword in the bone
For review purposes I went down the warrior route, although I did play the game's opening exchanges as all three characters. The sheer choice of attacks at a mage's discretion (well, once suitably levelled-up) makes them the tactician's choice, while the two remaining classes play reasonably similarly; if you like back-stabbing take the rogue. If you'd rather take the battle to your enemy, then tread the warrior's path.
Similar topics
Narrower topics