Stephen Fry explains... how TV works
Where you get to be a National Treasure™ (again)
---
Competition It's Fryday again, which means it's time to unleash more reader-contributed luvvie-speak of complicated technical things. You know – the sort of thing Stephen Fry might say when he doesn't have the correct answer placed in front of him on a piece of card by unpaid interns. Possibly.
Here, the ubiquitous luvvie attempts to explain how television works: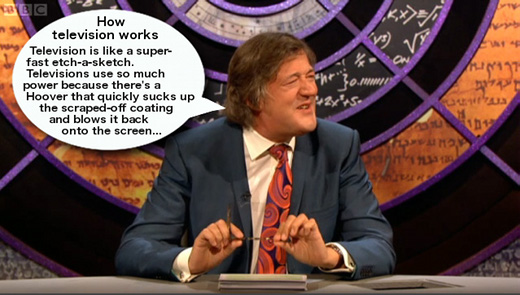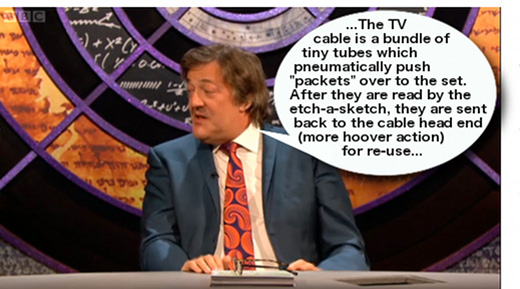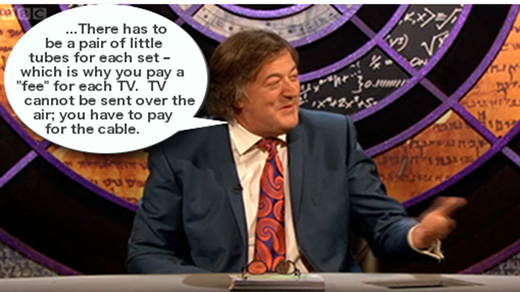 Many thanks to DV Henkel Wallace for channelling our National Treasure™
Do keep them coming – but we have had to disqualify several on the grounds that the descriptions are detailed, knowledgeable and technically accurate, and it is therefore highly unlikely to be uttered by the star of Peter's Friends. We'll provide the graphics, just keep it surreal, please.
Scientific topics you may wish Stephen Fry to explore: Sporulation; the Van Allen Belt; the human female orgasm.

Shove your entries into our postbox. ®