UK DVR specialist TVonics has introduced its second Freeview HD recorder, this one with a rather more discreet design than the company's first such offering.
The "physically durable" metal-cased DTR-Z500HD follows the oblong TVonics design of old making it rather better at slotting into your AV stack than last year's huge DTR-HD500, reviewed here.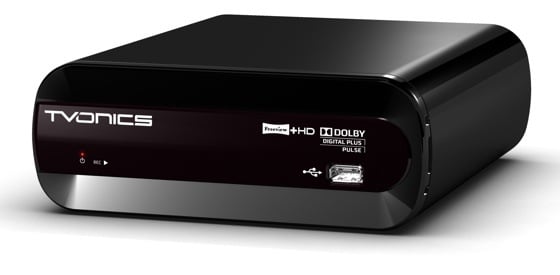 Functionally, the two seem identical. Like the earlier machine, the new one has a 500GB hard drive, two tuners for simultaneously recording and viewing Freeview HD and standard-definition programmes.
The Z500HD can output at 1080p through HDMI, and has a pair of HDMI input ports in case your telly has too few of its own. There's a front-facing USB port too, for picture playback.
Available now, the Z500HD costs £225. Buy it direct and get a two-year warranty, but it's also available in John Lewis and Comet. ®