This week, Call of Duty: Black Ops became the best-selling game of all time - in the US at least - selling 13.7m units across all platforms in the five months since release.
The game smashed the one-day sales figures when launched in 2010 and went on to make more than $1bn in revenue before the year was up.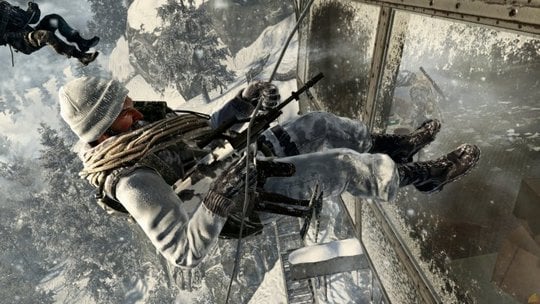 Smashing records
Despite heavy criticism from some fans who say Black Ops' is not fit for purpose, the FPS continued to flourish and stayed top of the game charts on both sides of the Atlantic deep into the New Year. Now, NPD's statistical revelation shows Black Ops has surpassed Wii Play to become the top selling game of all time in the US.
Critics however are still calling for the head of Activision Blizzard CEO Bobby Kotick, who is seen as a destabilising figurehead that will force regular year-on-year releases of the franchise until it becomes boring. Guitar Hero is the prime example, after Activision pulled the plug on the rockin' franchise earlier this year.
Meanwhile Dice, developers of the Battlefield series has criticised Activision's effort saying the company has become lazy and warning that Battlefield 3 will blow CoD out the water. Thats fightin' talk.
In the latest edition of PlayStation magazine, Dice manager Karl-Magnus Troedsson said Activision is "using the same engine, the same recipe for building a game. At some point you need to take that leap. I haven't seen them take that leap since a long time ago. We are doing that now. They had better watch out. We are coming for them."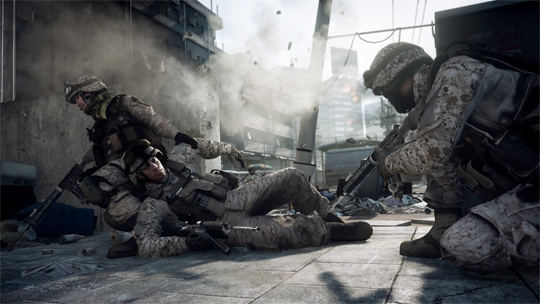 Get down CoD, we're comin for ya
Lock and load. I for one can't wait to see the new Battlefield game, which runs on the Frostbite 2.0 engine, something Dice claims opens the door for 'next-gen' graphics on 'current-gen' systems. Battlefield 3 is out this autumn. Probably a month or so before Call of Duty: The next big seller arrives.
Numbers speak volume though and with 27 mil US players already clocking up over two billion hours of gameplay online, Activision must be doing something right, right? ®
Similar topics