Hands On The smartbook is the great 'might have been' of mobile computing. Something thin and light, with solid-state storage, a keyboard, a day-long battery life and the ARM CPU that makes such a quality possible, and a price in keeping with the Small, Cheap Computer ethic.
Killed by the iPad? Killed the absence of the right chips and operating systems? All the above?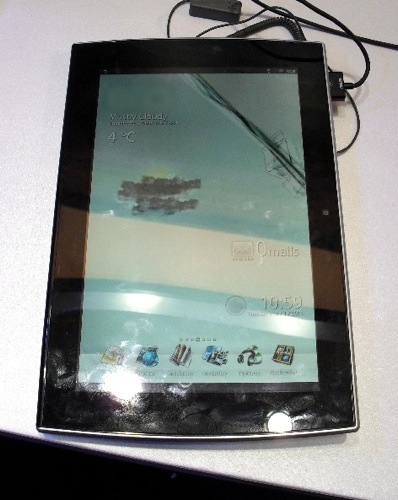 Asus' Eee Pad Slider: starts off as a tablet...
Maybe not, because Asus may have hit the sweet spot with its Eee Pad Slider, an interesting box of tricks I recently managed to spend a brief time with.
Folded flat, the slider looks like any other tablet - even if, at 17.7mm thick, it's a wee bit more portly than the 13.4mm iPad and almost double the iPad 2's 8.8mm front-to-back dimension.
But hold the front and lever the back up, and Slider expands to reveal a full Qwerty keyboard. That's a trick that makes the 17.7mm thickness more of an achievement.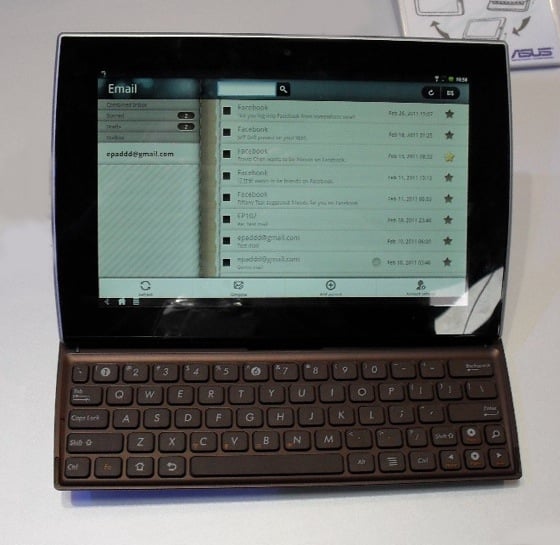 ...becomes a smartbook at the flip of a switch
At just under 900g, the Slider weighs a little more than an iPad too, but the extra 170-odd grams is hardly a killer. And, let's not forget, the slider has a larger screen, a 10.1in, 1280 x 800 IPS LCD capacitive panel, to be exact.
Similar topics