Best of both worlds
With so little physical depth the keys don't have much travel – think large calculator – but it's a much better option than a display-obscuring virtual keyboard, especially if you want to do some serious typing. The keys themselves have a soft, rubberised feel to them which isn't unpleasant to the touch.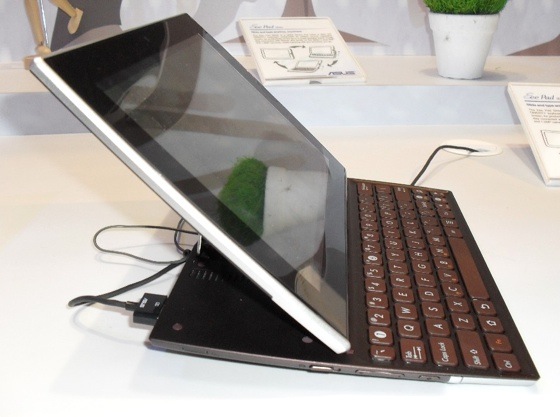 The slider mechanism seems well engineered...
There's no trackpad. If the keyboard was made deep enough the house one, the entire unfolding design would go out the window. Of course, with a touchscreen you don't really need a track pad, but it would save having to reach up to click on things.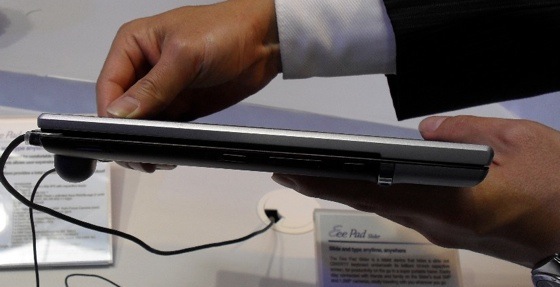 ...but it makes for a thick tablet
The assembly is impressively stable and solid, with no hint of flex or wobble. It's less likely to fall over backwards than your average laptop or netbook. The open/close mechanism is very well engineered too. Fold it shut to use as a tablet and it stays folded shut.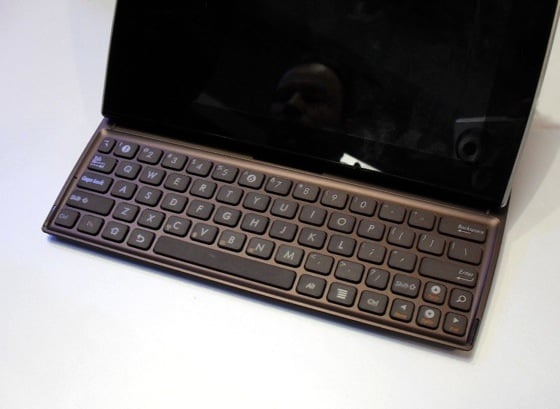 The rubberised keyboard is comfortable to use
Inside the Slider sits an Nvidia Tegra 2 chipset with 1GB of Ram and a choice of 16, 32 or 64GB of Flash storage. Wireless communication is taken care of by 2.4GHz 802.11n Wi-Fi and Bluetooth 2.1. A 3G wireless module will be an optional extra, Asus told me.
Other goodies include a USB port, mini HDMI, and 1.2Mp front-facing and 5MP rear-facing cameras.