This article is more than 1 year old
Bloke with hammer fixes London's Olympic clock
Countdown resumes in Trafalgar Square
Photo exclusive We're delighted to report that London's high-tech Olympic chronometer is once again counting down to the opening of next year's celebration of performance-enhancing drugs sporting excellence.
The OMEGA London 2012 countdown clock clapped out yesterday less than 24 hours after it was switched on to a backdrop of fireworks, despite the fact it was "developed by our experts and fully tested", as a Swatch spokesman put it.
He added: "We are currently looking into why this happened and expect to have the clock functioning as normal as soon as possible."
Cue a bloke with a hammer backed by his youthful assistant, helpfully holding the spare AA batteries while the gaffer mutters something about "I'm going to clock that geezer with the camera if he doesn't piss off..."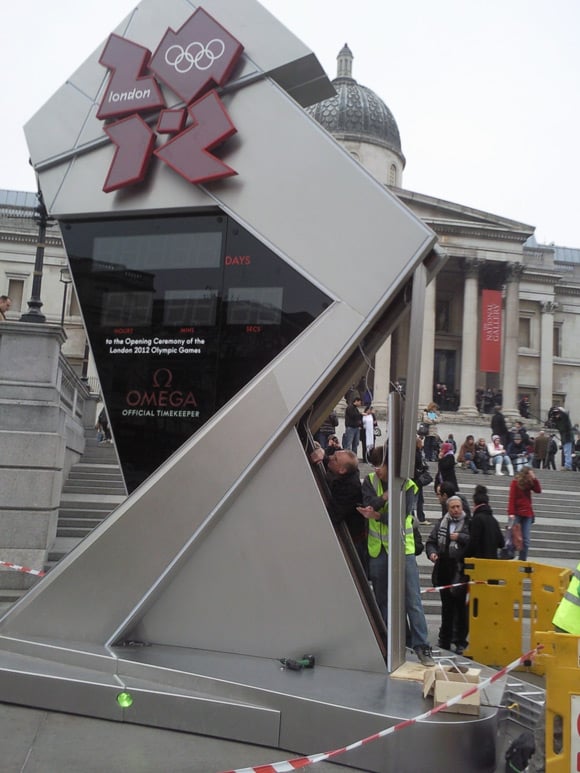 The chap with the camera was none other than our very own John Oates, who couldn't resist stopping off on his way home to capture this historic timekeeping moment.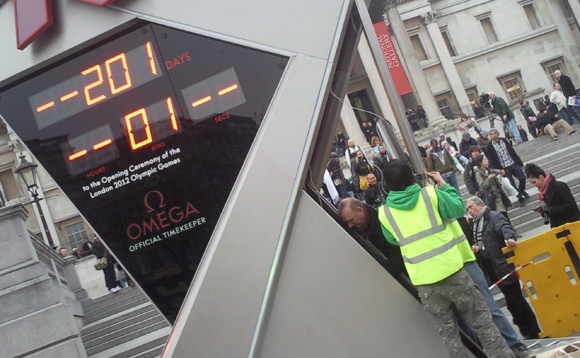 ®