This article is more than 1 year old
Homefront
Dog eat dog
Jacobs' crackers
Damage models are on the realistic side too, particularly on harder difficulty levels, with a single well placed bullet enough to fell all but the most hardy of enemies and, in reply, a mere two, perhaps three, being more than capable of felling Jacobs. Once under fire, in fact it's often a good tactic to stand a safe distance back and use the precision offered by the various guns' scopes to pick off your numerous and exceedingly unvaried enemy, as they pop out of cover like targets at a funfair.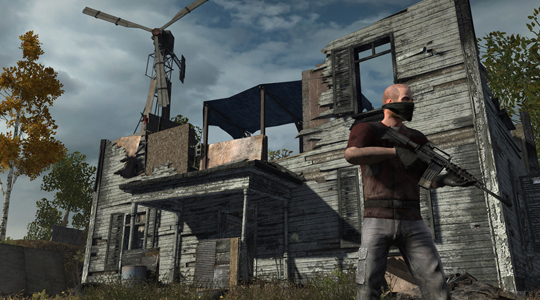 Masked intentions
While soon embarking on a number of missions under the stewardship of Resistance leader Boone, you will rarely, if ever, be asked to embark on a mission type you've not seen in other titles. Yes, you will get to control armoured vehicles remotely, likewise bombard enemy lines via satellite feed, sneak into an enemy installation (despite the fact that in any other in-game scenario hostile forces would pick you out at twenty paces), and even fly a helicopter in one of the game's stronger moments.
The single-player campaign is on the brief side too, offering somewhere in the order of 10 hours play; made to feel longer by the constant accompaniment of the unsubtle Connor. "I thought I smelled Korean barbecue," upon the uncompromising burning of a number of Korean soldiers, being just one of his more charming turns of phrase as the game progresses.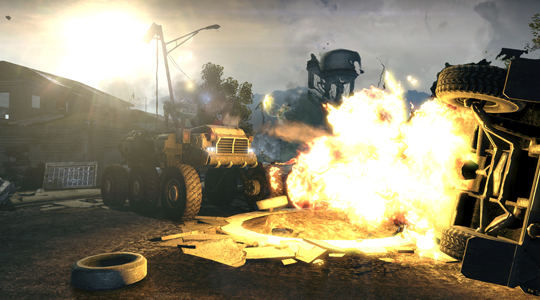 Burning rubber
Graphically, Homefront offers little either, as both character models and textures appear jagged and washed out. Yes, they're depicting a post-occupation US here but compare this to the likes of Bulletstorm and Call of Duty: Black Ops, and you have to ask: what went wrong? Just look at that blurred horizon, as if spied through the inside of a cataract.