This article is more than 1 year old
Nokia Software Updater for Mac Beta
Beta late than never?
Review There was a time when having to use anything but a Nokia phone would evoke fears of disorientation and a general unease about straying from my comfort zone. Sony Ericsson? Where is everything? Motorola? Does it do iSync? Samsung? Er... Even though Nokia never actually overwhelmed Mac users with its support for the platform, if you picked the right phone, then Apple's iSync could be used on a number of handsets to synchronise address book and calendar data.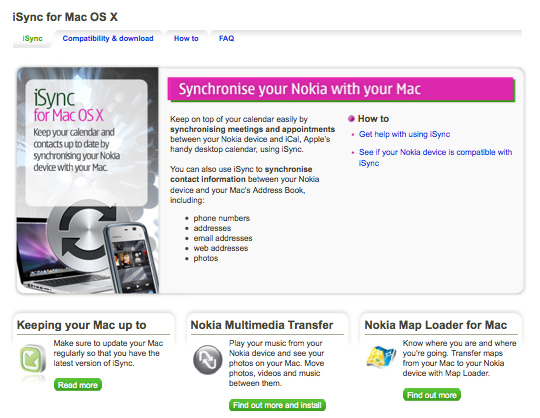 Nokia's Apple store
For me, this sustained my brand loyalty, along with some handy scripts that would occasionally save the day when it performed as a modem, and the reassuring familiarity of Nokia's user interface. And then the iPhone appeared. Initially, I resisted, but mainly for contractual reasons. Looking back, though, the inevitable might have been postponed for longer had Nokia shown more interest in the Mac.
Sure, the company knocked out Nokia Multimedia Transfer (NMT), but it was flaky and seemed to be in beta for eternity. However, the latest version not only works with iPhoto, iTunes (music and video) but will sync with Safari bookmarks too. Phones that support Nokia maps have a Mac downloader app too, but this is all rather piecemeal. There's no Ovi Suite for Mac to deal with all these options combined with contacts and calendar sync. A year ago, even RIM managed to get it all together and include phone updating too, with its BlackBerry Desktop software for Mac.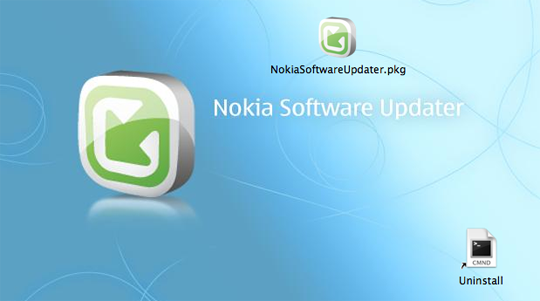 Currently in beta
And this week we see yet another fragment of Mac support from Finnish phone maker: the Nokia Software Updater. This is the app that deals with handset specific updates, which although still maintained on Windows PCs, is losing favour because the Ovi Suite can do this now. Still, Mac users can now download a beta version of Nokia Software Updater that, on this platform, supports 21 handsets. Sure it's handy, but talk about showing up late for the party…