Android App of the Week Sending information from your phone to someone else's in real time while still talking to them is something most of us have wanted to do at one time or another. Now, thanks to Thrutu, you can.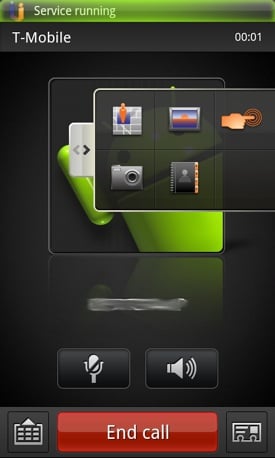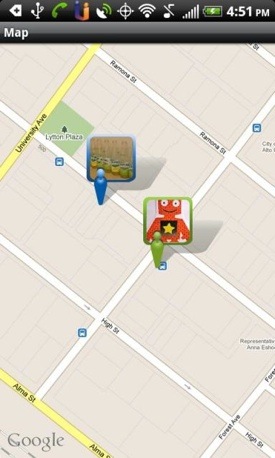 You have control over your call even when Thrutu's menu appears
For Thrutu to do its voodoo both you and the person you are calling need to be using an Android handset running 2.1 Eclair or above with the Thrutu app installed, and you both need to be hooked up to the network over a 3G connection, or have Wi-Fi access if you're in a 2G zone.
Assuming all those conditions have been met, whenever you call someone with Thrutu on their phone, the app fires up at both ends and a small pop-out menu appears on the screen that lets you instantly share either an image file from your handset's library, a snapshot direct from your camera, a contact's vCard or your location.
Hit the relevant button - all the time the phone dialer is still reassuringly visible - and data is pushed directly to the person you are talking to. Every time a caller tries to push data your way your handset asks you to confirm acceptance, a handy backstop against people sending you things you neither want nor need.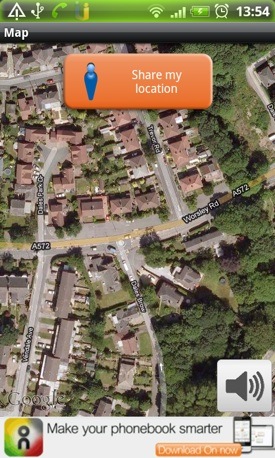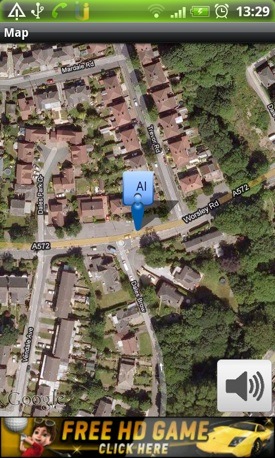 Are you local?
A fifth button lets you prod the person you are chatting to by making their phone vibrate but that seems a bit pointless, though it surely has some amusing opportunities... More useful is the option to send all your images and pictures at various file sizes between 50KB and 2MB.