Buzz me
How much use Thrutu can be depends on your circumstances, but an archaeologist acquaintance reckons it more than earned its spurs after she used it for a week bouncing images and locations to colleagues across a city-wide dig.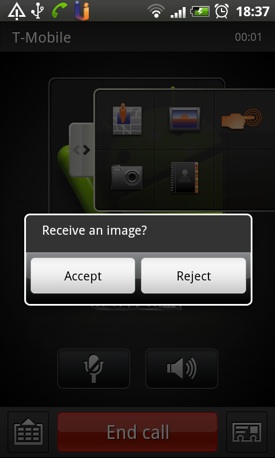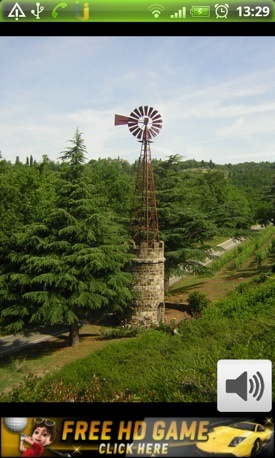 Agree to receive an image... and it will be pushed to you
The only slight annoyance is the way the app continually asks you to recommend it to any person you are calling - even your voicemail - whether they have a compatible handset or not. It's a feature you should be able to turn off, but you can't.
Incidentally, the comments section for this app in the Market has a few folk complaining that it only works with Wi-Fi, but it proved wholly reliable and stable every time I tried it over 3G. ®
We'll be making our selection of the best Android smartphone and tablet downloads every Tuesday. It you think there's an app we should be considering, please let us know.
iDevice fans, iOS App of the Week is published on Thursday.
Thrutu QR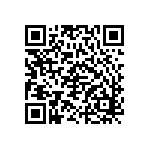 More App of the Week Winners

Catch
Notes
Launcher
Pro
Nuance
Flext9
Apple
iMovie 1.2
The Guardian
2.0.2

Thrutu
Send and receive pictures, files and other data while you talk.
Price:
Free (advertising supported) RRP