This article is more than 1 year old
Vodafone takes orders for PlayStation phone
Xperia Play can be yours... soon
Vodafone is to give the Sony Ericsson Xperia Play - aka the PlayStation phone - away for nothing, provided you sign up for a two-year contract with £35-or-more monthly sub.
Reduce your monthly payment and you'll have to cough up more up-front for the gaming handset: £99 on a £30pm tariff, or £199 on a £25pm package.
It'll cost you £500 Sim-free, but not from Vodafone.
Order before the end of the month, Vodafone teased, and it'll give you a free stand.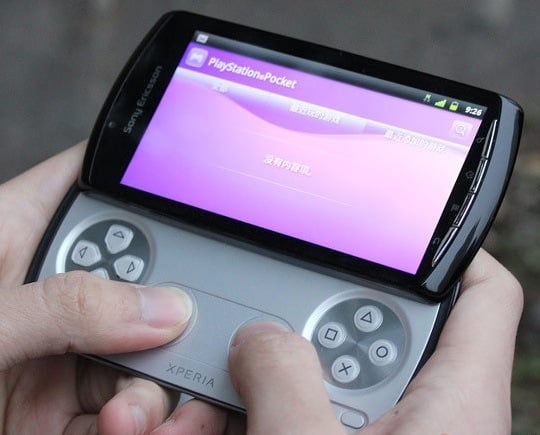 The Play is the first PlayStation-certified phone and comes pre-loaded with six games: Crash Bandicoot, Fifa 10, Star Battalion, Tetris, Sims 3 and Bruce Lee.
Like other members of the Xperia family, it runs Android - 2.3 Gingerbread, in this case.
There's a 4in touchscreen on the outside, a 1GHz ARM chip on the inside, along with a 5.1Mp camera and tri-band 3G HSPA connectivity. It comes bundled with an 8GB storage card.
Vodafone isn't saying when the Play will arrive, but you can order one now. Sony Ericsson has already said the Play will be out at the end of this month. ®