Nintendo's AR cards, which trigger the augmented reality functions on the 3DS, have had their fare share of custom implementations. We've seen the design reprinted on t-shirts, drawn on blackboards, even scaled up to the size of a tennis court.
Now, one shameless net-nerd has taken it a step further and made the AR card a permanent feature on the inside of his wrist, a tattoo he may yet come to regret.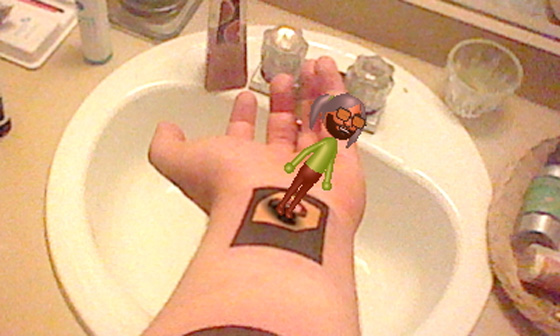 While 'Cranberryzero' succeeds in getting a Mii to appear on his arm, attempts to play AR games are less successful. He also reminds us that no matter how low we sink in our perennial quest for self-humiliation, there's always someone willing to hit new extremes in exchange for a few thousand YouTube hits.
In other body-art blunder news, factory worker Stephen Nesbitt has shown The Sun his "Good Luck William and Kate" tattoo, which features the wrong date courtesy of a tattooist faux pas. As I was saying, there's always someone... ®
Similar topics