Ten... on-ear headphones
Kicking cans
Product Round-up Here we go again with another headphone roundup. This month we're looking at on-ear models, your everyday portable friends that cover the lugs and don't get coated in wax by sitting inside them.
That could mean flat-panel heaphones, or ones with small cups that don't completely enclose the ears. These guys are generally built for taking out and about, for PMPs and other pocketable audio devices. They shouldn't dent the wallet like the more serious over-ear models we reviewed recently either. Here's a selection of ten for your consideration.
Due to popular demand, we've also included a specification comparison table at the end. See, we do listen to your suggestions. This should clear up any lack of technical chit-chat in the write-up itself. Righty ho, let's get down to business.
AKG Q460

The AKG Q460s are the second pair of Quincy Jones branded cans I've been fortunate enough to try, however unlike the Q701s, covered in the over-ear headphones roundup, the Q460s are geared up for everyday use and don't make me look like a pleb when wearing them. In fact, on the contrary, I feel rather trendy. They fit comfortably, sitting on the head with a padded leather headstrap and small padded cups.
The oxygen-free headphone cable features built-in controls and a mic enabling phone use. Of course, there's gold-plated connectors and an adaptor which fits in a very sturdy and slick little flightcase along with the cans which fold away neatly, sitting cozy inside.
The first thing that strikes me with the sound is that it's very loud. Volume levels can be turned quite low and the AKG Q460s still deliver a robust output, which on portable devices, will probably save a bit on battery life. Louder still, the audio is great, bass tones slightly emphasised, and a strong and clear midrange. The only downside is the output doesn't seem particularly dynamic which affects the general definition. Still, the size of these cans is appealing and overall they deliver a warm sound such that I wouldn't be disappointed if I'd decided to invest in a pair.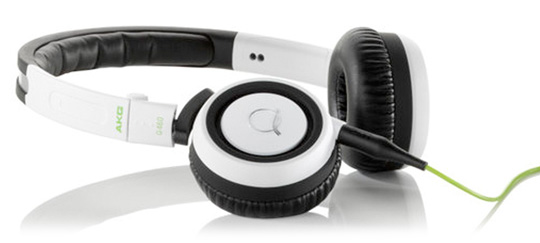 Reg Rating 85%
Price £130
More info AKG
Audio Technica - ATH-RE70

Based on the design of the company's ATH-2, which were first introduced 30 years ago, the ATH-RE70s certainly have a retro look to them. The design features a cream body, brown leather pads and a headband that sits like a belt on the inside of the sprung metal frame for comfort and style. Slick. The headphone adjustment mechanism is quite unique, as the circular cups slide up and down the inner part of the clips, keeping the frame unchanged, with no stretchy pull-out bits. Not great for travel though - they don't fold away neatly and appear quite delicate, although in use they proved surprisingly robust.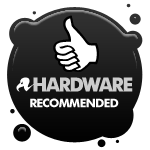 The fixed cables attach in a lanyard fashion maintain the retro feel of the cans. However, I have on occasion found my headphones of yesteryear getting tangled in my office chair and irreparably breaking. So I prefer a singular detachable arrangement even though there may be various audiophile arguments supporting Audio Technica's cabling choice. That aside, the ATH-RE70s do deliver a tremendous output. The crisp top-end frequencies come through with a huge impact - you can really feel those snares. I love it. Jimi solos really rock, Miles' trumpet has a serious authority and Herbie hammers those keys like he's really in the room. The lower-end and midrange are clear and well spread and when it comes to the overall sound, these get full marks. Nuff said.