This article is more than 1 year old
Acer locates 'missing' tablet strategy
Date, price set for Android 3.0 fondleslabs
Acer has announced the launch date and pricing of its Iconia 10.1in tablets. The company has a two-OS strategy supporting both Windows 7 and Android 3.0 Honeycomb in its W500 and A500 models, respectively.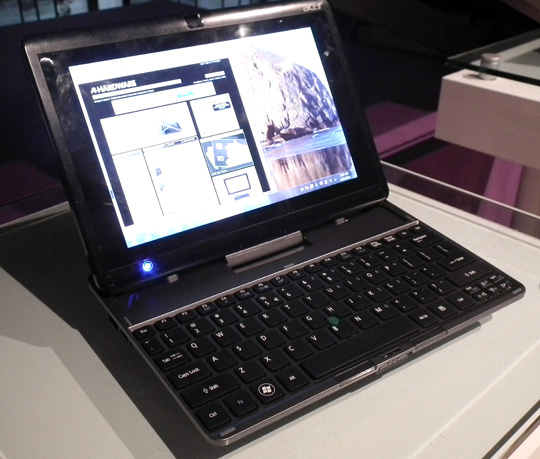 Acer's Iconia W500 in netbook mode
The W500 will be available in Wi-Fi and Wi-Fi + 3G versions, and will be sold either separately or with a docking keyboard. It's this keyboard that rather captures the imagination as the W500 looks every inch a netbook when attached to it. However, it doesn't close up in the way you would expect: the tablet needs to be removed, and the hinged docking latch and interface folded away. Then the keyboard can function as a protective lid, held in place with a combination of a latch and magnetism.
Clumsy and inelegant? Yes, and heavy too.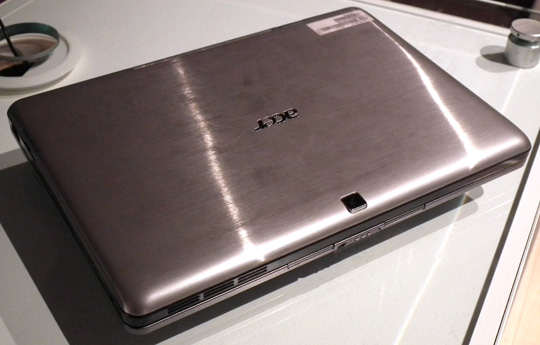 Slimline tablet transformed into chunky netbook
There's no trackpad either, but the touchscreen will take care of most things although there is a green, ThinkPad-style rubber pointing stick that Acer calls the FineTrack. The keyboard also features wired networking and an additional USB port.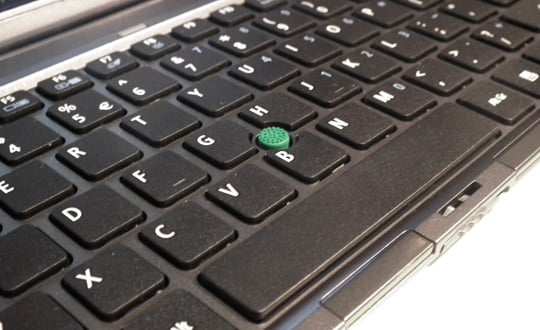 No track pad, just a point stick
Acer made great play of its tablet history, remarking that its TravelMate C100 was the first Windows XP tablet to appear, some ten years ago. But executives nevertheless confessed that its tablet strategy was "missing". Apparently, the touch and type combo of the W500 is aimed at those who want to "do stuff on the move".