Acer locates 'missing' tablet strategy
Date, price set for Android 3.0 fondleslabs
---
At the event, Acer couldn't confirm if testing had included running its bundled AV application, but we'll let you know soon enough when our review sample appears.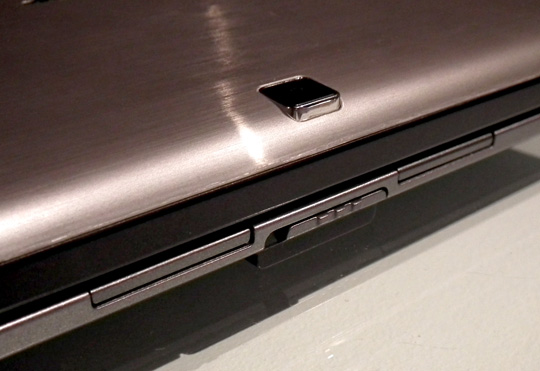 Typical laptop latch at the front
Equipped with similar innards, Acer's Iconia W100 and A100 7in models won't be appearing until May or beyond. However, both the W500 and A500 Wi-Fi tablets will be in the shops on 8th April priced at £449. The W500 keyboard can be bought separately for £90 or purchased with the tablet for £529 (Wi-Fi) or £579 (Wi-Fi + 3G).
Although there is no pricing as yet for the A500 Wi-Fi + 3G version, Acer is confident that its Android 3.0 model will be shipping alongside its Windows counterpart next month. Whether Google has other ideas for when we get to taste its Honeycomb, we shall see. ®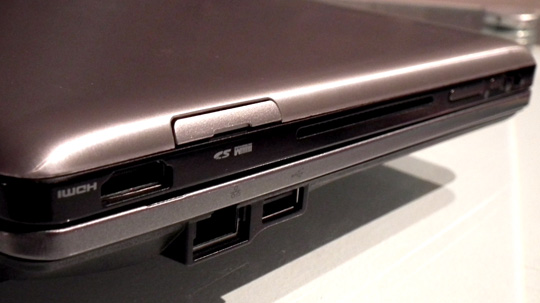 Ethernet and USB ports feature on the docking keyboard