Zomm wireless leash
For your dog and bone
---
Mobile tethering
The exact distance that sets off the Zomm's alarm depends on any obstacles between it and the mobile, but it's enough to warn you as you get to the end of the driveway, for example. With its Windows or Mac application you can alter this setting to the short end of its typical 9-20m range. Here you can also disable audio alerts if you want.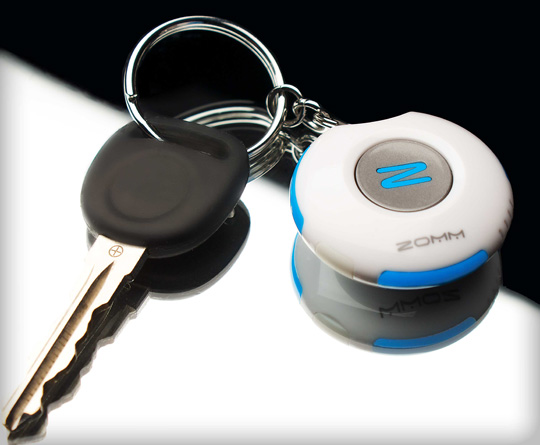 Keep it with your keys, or use its supplied belt clip
Being a speakerphone isn't its main purpose and the sound quality is a little basic compared to dedicated audio add-ons but it's generally usable and the volume can be adjusted using the phone to make it less scratchy. It also incorporates a small noise cancelling microphone.
Verdict
If you regularly misplace your phone to the extent that you want to spend £80 on a solution, then the Zomm suits this task, and there's the added option of hands-free calling. I can't see the SOS feature being a huge selling point, unless you're particularly frail, where it would have some advantages. ®
More Gadget Reviews

Gear4
UnityRemote
Phosphor
World Time Curved
E Ink watch
iDapt
i4 charger
Keene
USB FM Transmitter
Withings
Wi-Fi scales

Zomm wireless leash
Bluetooth wireless leash designed for mobile phone security.