This article is more than 1 year old
Sony Ericsson preps Gingerbread for Xperia X10
One last Android upgrade pipelined
Sony Ericsson has changed its corporate mind and decided to upgrade its Xperia X10 smartphone's on-board software beyond Android 2.1 Eclair.
The X10 is to get an Android 2.3 Gingerbread update, the handset maker has blogged. Only the X10 - not the the X10 Mini or X10 Mini Pro.
There'll be a wee wait, mind. SE won't have the update out before "end Q2/early Q3", so you're looking at June at the earliest. The version for Sim-free X10s is likely to appear first, with network operator-specific versions following in due course.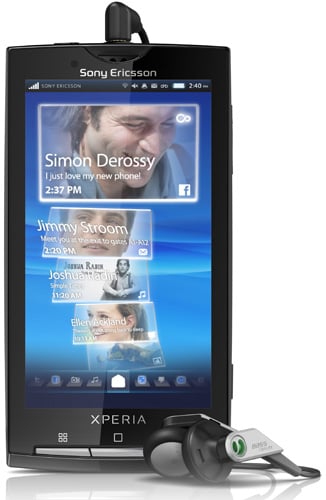 Or maybe not.
"But we want to be very clear already at this stage on the fact that some of you may not get this upgrade," SE warned.
Operator customisations will happen if time and resources permit, the company said. We're sure some cash from the carriers would speed things along, eh?
The update - whoever does get it - will see the X10 taking on the user experience offered by SE's 2011 smartphones, so out, for example, goes Mediascape and in will come "media experience widgets and [the] music player included in our new 2011 products" such as the Xperia Play - aka the PlayStation phone.
Anyone who has bought music and movies from SE should note that "DRM keys for protected content on your phone will be lost in the upgrade process", and that downgrading back to Android 2.1 will not be supported. ®