This article is more than 1 year old
My Taptu
Man is only 70 per cent water, but this app is 100 per cent news
Android App of the Week A good news aggregator should to be able to pull information from a broad range of sources, present it in a clear and easily navigable format, and make it as easy as pie to find, add, remove and edit feeds.
For me the app that best ticks all those boxes on Android is My Taptu.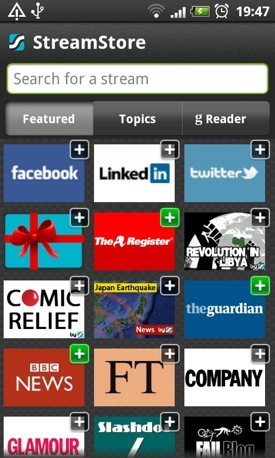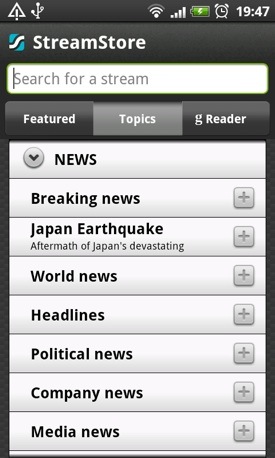 Graphically, Taptu is a joy. Story headlines appears in a small panel, usually with a picture. Panels scroll left-to-right and to open one up you just tap it. Having tapped, you can still swipe through all the stories from the feed, and if you want to read more a button lets you open up the full web page in your default browser.
Taptu's StreamStore keeps tabs on 13,000 feeds, with major ones like the BBC, the Guardian and The Register - natch - being easily available from its Featured section. It also hosts an impressive range of bespoke aggregated feeds arranged by topic.
If you can't find what you what from a Taptu-recognised stream, you can search for other RSS feeds using Bing.
One feature that I particularly like is the option to merge feeds into one stream. So you can combine the world news sections of the Grauniad and Independent for a satisfyingly left-of-centre view of world affairs - and then add a dollop of Al Jazeera for counterbalance.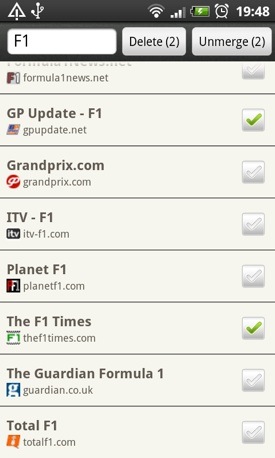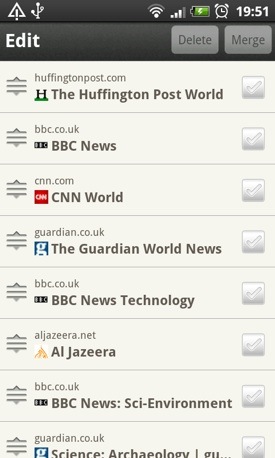 The merge option also lets you open up the My Taptu's aggregated news streams and remove any feeds that don't tickle your fancy, or all the stuff sourced from the Daily Mail if you are after proper news.