This article is more than 1 year old
Google goes Instant with Commerce Search
Retailer search-as-you-type
Google has released a new version of Google Commerce Search – a hosted service that drives site search for online retailers – adding the sort of "realtime" search suggestions you'll find on Google's primary web search engine.
Google Commerce Search debuted in late 2009, and on Tuesday, the web giant introduced version 3.0 of the platform. According to Google product manager Nitin Mangtani, version 3.0 draws on technology used by Google Instant, the new incarnation of Google web search that serves up search suggestions as you type.
The service doesn't reload an entire page of search results with each keystroke, but – via drop down menu – it tries to guess what keyword search your typing. And from the same menu, it actually suggests particular products you may be interested in, complete with prices photographs. You can see it in action at BabyAge.com, one of Google's beta testers.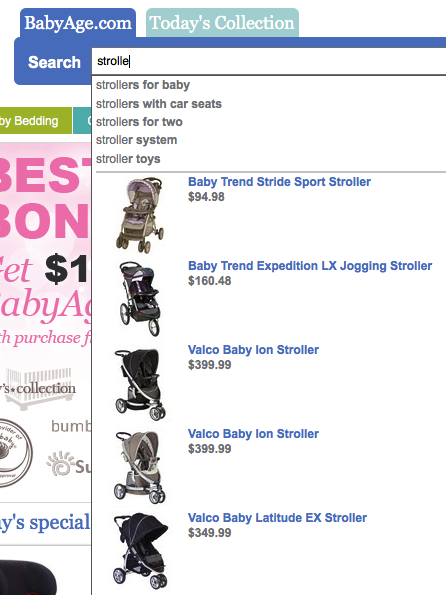 When visitors land on a particular product, the service can provide a list of related products on the same page, based on what other users have viewed and bought in the past. This "product recommendation" tool, however, is tagged as "labs" service, meaning its still in the testing stages.
With version 3.0, retailers can also give users the ability to locate brick-and-mortar stores that are selling a particular product. The service is designed to tap online systems that track inventory for each of a retailer's stores. It pinpoints stores on a Google Maps-driven interface, and Mangtani tells us that this can be used on the desktop or on mobile devices.
Pricing for the hosted service starts at $25,000 a year. ®