First contact
It's very handy that you can download your contacts from Facebook to your phone book, but they're only virtually present – you can see their details but you can't organise them into groups unless you then save each one separately to your phone's memory – apparently, something to do with not wanting to clog up your phone's memory with details and ID pics.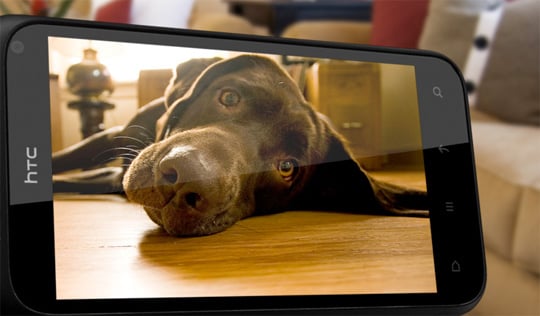 Sound Hound?
The Android browser does a fine job of rendering pages, plus you can pinch to zoom, and since Android 2.2 supports Flash, you'll be able to appreciate a bit more online video than you could with an iPhone, for instance.
Films look good on the clear, sharp 4in LCD screen and the fit-to-screen option is always welcome, though some may prefer to retain the film's dimensions au naturel, even if it means they're very small. The music player includes HTC's standard audio enhancements, including SRS WOW HD virtual surround, which has an effect akin to sticking your head in a speaker – the sound envelops you, but it can get a bit much after a while.
The Incredible S has an FM radio on board too, along with SoundHound, a Shazam-style song ID service. There's 1.1GB of storage on the phone, plus an 8GB microSD card supplied for your tunes 'n' flicks, but you can boost that by up to 32GB if you feel the need.
DLNA networking compatibility means you can use the Connected Media app to send pics and video wirelessly to a compatible TV too. There's also a 1.3 megapixel camera on the front for video recording – and you can use it with any other phone that does video calling (well, except the iPhone 4).