Core issues
There's 720p HD video recording on board too, which delivers more or less what it promises. There's no onboard video editor, so you can't quickly knock up a magnum opus, but there are several available from the Android Market or you can transfer the 3GPP files to your computer and do it there.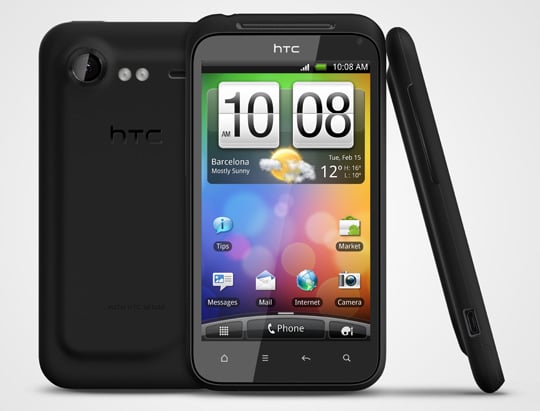 Mission Incredible: Android updates promised soon
HTC Sync offers a range of options for syncing your data, including organising your music (it allows you to save iTunes and WMA playlists), as well as your calendar and Outlook contacts. You can also arrange to sync documents, pics and your browser bookmarks. Quickoffice is on board too, allowing you to create and view Word and Excel docs. Battery life certainly didn't break any records but didn't disgrace itself either, delivering a full day of fairly heavy use.
Call quality doesn't do a lot to distinguish the Incredible S, but that's really a good thing. The speaker offers a full, well-rounded tone to speech, even with the volume cranked up to full – nothing to complain about there.
Dual core processors are the next big thing in higher end smart phones, promising significantly faster usage and expanded multitasking (though quite possibly even shorter battery life) but the Incredible S hasn't quite made that leap yet. While some might prefer to wait and see, I must admit I never got the feeling that this was a slow handset. There were no obvious signs of lagging when playing video, browsing the web or switching between apps.
Verdict
With an older version of Android the Incredible S may not be at the cutting edge, but it's a perfectly fine smart phone with the latest HTC Sense nick nacks, versatile syncing software in HTC Sync, an 8Mp camera and a stylishly different design. ®
More Android Smartphone Reviews

Motorola
Defy
HTC
Desire Z
Google
Nexus S
LG
Optimus One
Motorola
Milestone 2

HTC Incredible S Android smartphone
Android 2.2 handset with 8Mp camera and distinctive rubberised casing.