Comment Oracle will have to look more like HP and HP will have to look more like Oracle.
The other converged or unified IT stack system vendors will have to look more like HP and Oracle too, or get left behind.
How do I justify this view?
Distributed processing was like seeing centrifugal force in action as the various parts of IT, the storage, the servers, the networking and the system software, were flung off into separate data centre orbits over the past 20 years or so. This trend is now reversing as suppliers push the idea of better systems by integrating the pieces.

It all stacks up
The main pieces, layers in the IT cake, are storage, servers, networking, virtualisation software, system software, middleware and base application software. The end goal is a single SKU (stock keeping unit) and product serial number for the bundle so that it is supplied, sold, operated, managed and supported as a single unit by its supplier. This is an iPad-like approach to IT - as Oracle boss Larry Ellison has pointed out.
From HP's viewpoint it has all the pieces up to the base application software where it is lacking things like a database. There Oracle reigns supreme among the unified stack vendors as it has the entire Oracle database-centric application portfolio to lead sales of its stack. The Oracle pitch is that, by owning and integrating all the pieces in this stack it can deliver cost and performance efficiencies to its users that no-one else can.
However, there is a hole in its offering, a networking hole, because Sun's networking gear is not strong enough to capture Oracle customer's networking spend as they connect Oracle's unified stacks together, within and between data centres, and to clients. There, Cisco rules and HP plays, much to Cisco's annoyance.
Below base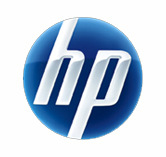 HP has all the pieces below the base application software - thank you ProCurve networking - and Oracle has all the pieces down there apart from the networking, and also, some would say, lacks storage products with wide appeal.
So commentators look at these two gaps in Oracle's offerings and suggest it might buy NetApp for storage or Juniper or Brocade for networking. The commentators look at HP's base application gaps and conjure names like SAP out of the air.
They even suggest HP could buy Red Hat to get its own server virtualisation offering.
What do these thoughts mean for other unified stack players, such as IBM, Dell and HDS?
IBM has to bulk out its networking offering. Dell has to bulk out its networking offering and get base supplication software. HDS has to integrate its storage with Hitachi servers and networking and then look at base application software as well.
All players competing with Oracle have to assume that Oracle will continue to proclaim openness and willingness to support non-Oracle HW and operating systems, while subtly encouraging its software customers to prefer Oracle hardware through support and licensing conditions and costs.
Imagine if Oracle did buy a networking supplier and a storage supplier to increase its stack's integration. That would be such a disruptive move that it's plausible to suppose that its competitors would have to pursue unified stack equivalence.
"What happens when Larry goes?"
That, in turn, would drive them to favour the sales of their own complete stacks and slowly turn off the tap for sales of third party stack layer components through their channel, limiting the sales opportunities for stand-alone networking and storage vendors.
Planes, trains and bandwagons
We don't know how this will play out. Will the converged IT stack suppliers model themselves on car manufacturers and act as the sole delivery channel for virtually all components in the car, or will they be like airplane manufacturers, letting customers choose their own engines?
The car model says stand-alone networking and storage suppliers selling to end users have to join a converged IT stack supplier or die. The plane model says they can fly by offering a best of breed product set. Oracle and HP and, I think, Dell, IBM and HDS, are betting on the car model. VCE (Cisco, EMC and VMware), NetApp, Brocade, Juniper and similar suppliers are betting on the plane model.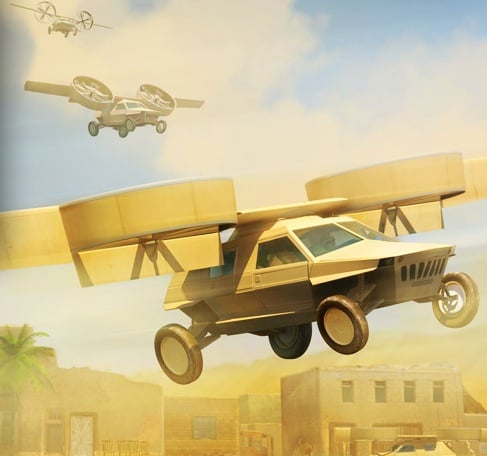 Gentlemen, hedge your bets
If it became necessary, Cisco could jump models, changing from a plane to a car strategy, and buying in storage technology. I doubt if the others in the plane list could do that. One other card yet to appear in the deck that every one uses is the succession of Oracle's CEO.
What happens when Larry goes? Many have queued up for that position and been spat out by Larry. Who will his anointed successor be? Is Mark Hurd the next Oracle CEO in waiting?
Oh frabjous joy. What a great and uncertain business this IT business is! ®