This article is more than 1 year old
Crysis 2
Shoots onto consoles
Suit yourself
Providing a superhuman edge in combat, the nanosuit returns as the star of the show. Nominally changed from Crysis and Warhead, the neo-military fetishwear offers the familiar and entertaining sandbox toolset of speed, strength, armour and cloaking to complement the game's near-future weaponry. It's a toolset that offers a wealth of opportunity to individualise play, but it also means you have to challenge yourself to get the most out of the game.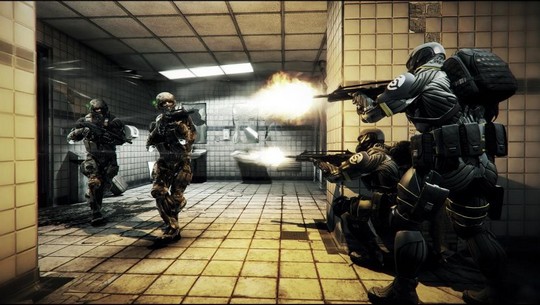 Out on the tiles
On all but Supersoldier difficulty, the nanosuit proves too omnipotent. With a significantly shorter cooldown period than Crysis, cloaking is too readily overused. Stripped of the dense jungle camouflage, enemies are at a distinct disadvantage amid New York's open spaces. And augmented powers – harvested from dead aliens – are utterly superfluous before the final third of the game, when alien numbers and types finally present a challenge worthy of the nanosuit – none more so than Pingers, intimidating tripods that make Half Life 2's Striders seem like fluffy, three-legged bunny rabbits.
Even on Supersoldier, Crysis 2's campaign is far easier than Halo and Call of Duty's toughest difficulty settings. But it still manages to provide sufficient challenge to stretch out play to a satisfying 14 hours.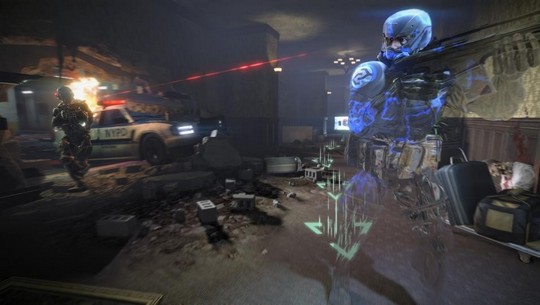 Fading fast
Despite a rather pedestrian opening few hours, the excellent popcorn narrative and open-world punctuated by intense action bubbles, carries you through the game as it proceeds towards a thrilling crescendo.