This article is more than 1 year old
Crysis 2
Shoots onto consoles
Human resources
Crysis 2 's multiplayer, meanwhile, offers a far more exacting challenge. Supporting 12-players on the consoles – 16-players on PC – it's a big step down from the 32-player combat of the original, but small – all lifted wholesale from the main game – and the nanosuit abilities help keep the fighting intimate and pacey. Weapon and attachment upgrades are, perhaps owing to those innate abilities, limited compared with other shooters, and the progression curve to unlock them is far tougher. But a New Recruits matchmaking option restricts players up to level 10 to ease the difficulty when starting out.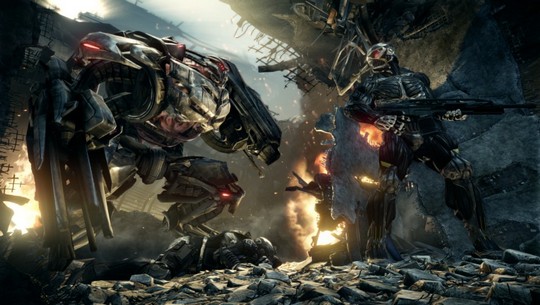 Watch your back
Deathmatch and Team Deathmatch are available from the outset, with variants such as King of the Hill, CTF and Assault modes unlocked as you progress through the ranks. Having to slog your way to additional modes isn't everyone's idea of fun, but the new modes are worth the effort, especially Crash Site, the King of the Hill mode, which elicits the greatest amount of tactical variation through its dynamic spawn points.
Despite the distinct nanosuit abilities, however, Crysis 2's multiplayer ultimately struggles to distinguish itself from the crowd. Its relentless twitch combat might suit some, but the modes and killstreaks soon feel overly familiar, especially to Call of Duty players, and combat fatigue quickly sets in.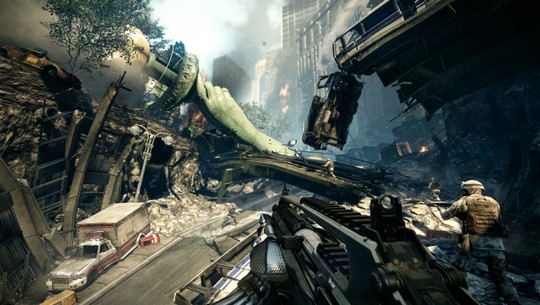 New York state of mind
Verdict
With just a squeeze more intellect, Crysis 2 would have ranked alongside the greats. As they say, with great power comes great responsibility. So even though its open world and sandbox toolset feel liberating after the confining corridors of so many shooters, in order to eke out a challenge amid its beautiful scenery, you're going to have to go easy on those powers. ®
More Games Reviews

Killzone 3
Mindjack
Bulletstorm
Dead Space 2
Homefront

Crysis 2
A popcorn blockbuster that always entertains – just make sure you max out the difficulty. Available on Xbox 360 (tested), PS3 and PC.