Twittering NASA 'naut's Moon snap honoured
Shorty Award for Doug Wheelock
---
NASA astronaut Doug Wheelock has been honoured for his contribution to the Twitterverse with a Shorty Award for the "best Real-Time Photo of the Year".
Flight engineer Wheelock arrived aboard the International Space Station in June last year, and shortly after posted this fine snap on his Twitter account: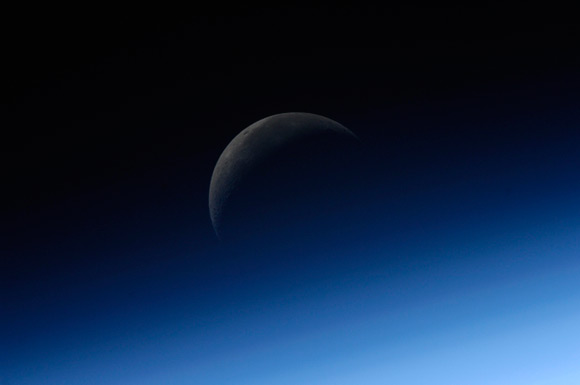 The spaceman said of his Shorty: "The dream of space exploration belongs to everyone, and I am grateful I can play even a small role in connecting people to the universe. At NASA we are in the business of making seemingly impossible dreams come true every day. We want to captivate, inspire, and energize the next generation of scientists, engineers, and space explorers."
NASA's social media manager, Stephanie Schierholz, chipped in with: "NASA is very honored that the voting public recognized our efforts to engage with and connect people to their space program using social media."
The Shorty Awards "honor the best people and organizations producing short-form, real-time social media content". The gongs were handed out at a Twitter love-in in NYC on Monday, where winners were refreshingly confined to "140-character acceptance speeches". ®