This article is more than 1 year old
WTF is... 3D printing
Roll your own
Fast food
The resolution isn't as fine as you get with commercial printers, but even these home-brew rigs are advancing in leaps and bounds, with users turning them to tasks such as creating the tracks on circuit boards, as well as simple plastic objects.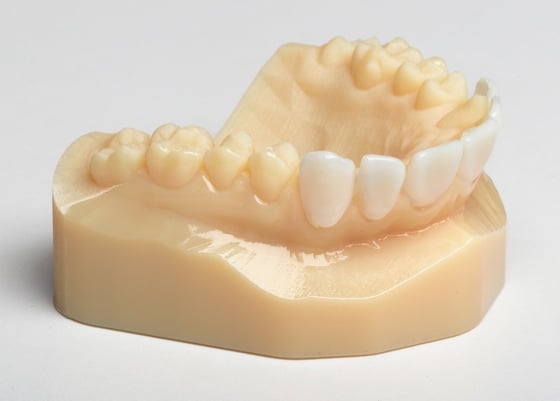 Fangs ain't what they used to be: 3D printed gnashers
There's also a sort of half-way house between industrial and DIY 3D printing, in the form of services such as I Materialise where you can upload your own designs and have them printing by these companies. Or you can modify some of their examples.
Fans of 3D printing believe it has the potential to be a massively disruptive technology, but for the moment, the restrictions and costs make that unlikely. Even so, for small quantities or products, it can be cheaper than injection moulding, and it certainly makes it much easier and quicker to create prototypes. With desktop 3D printers from companies like HP starting at around £11,000, it's potentially affordable by even relatively small operations.
Examples like the Melonia Shoe – outré though it may be – also point to other areas such as instant customisation, where digital scans can create a perfectly fitting product, based on a standard template.
More exotically, some people are experimenting with printable-yet-edible materials - Candy Fab is a DIY toffee printer project - and even investigating living cells – though a more realistic biological application, for now, is likely to be creating replacement skeletal joints, potentially with a lattice or 'scaffold' structure into which real bone may grow. And 3D printing is already being used in dentistry, where it can create wax models from scans for casting crowns and bridge work.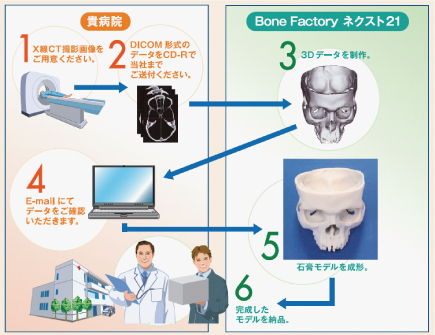 From scan to skull: Japan's Bone Factory wants to print you a new skeleton
There are potential uses in remote areas too: biopolymers can be created from locally grown crops, allowing a 3D printing system to be used to create items that would otherwise entail a long wait, or expensive - financially and in terms of carbon output - shipping.
3D printing isn't going to make traditional manufacturing redundant any time soon, but it's definitely a technology to watch. And, as the Melonia Shoe shows, wear. ®