Asus Eee Pad Transformer
Honeycomb hybrid with docking done right?
Hands On Asus has been showcasing its Eee Pad Transformer Android 3.0 tablet this week, Transformer being the word the company uses to highlight this 10.1in, 1280 x 800 tablet's hybrid design that will turn it into a netbook in the click of a dock.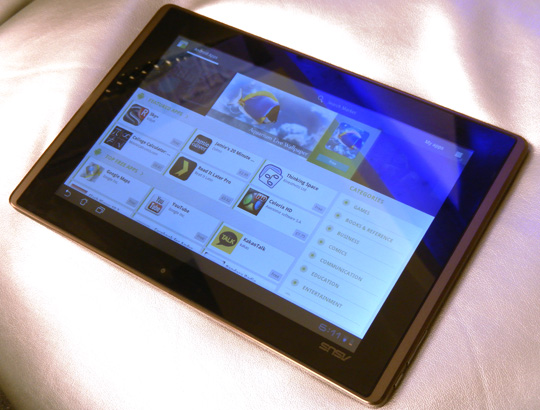 Honeycomb centre
Only last week, Acer was showing off its own interpretation of the tab-book, which left many scratching their heads as to why you couldn't close its W500 Windows tablet on top of the keyboard – it needs to be undocked first. At least Asus seems to have thought this one through. Slot the tablet into the clasp of the keyboard dock, lock it in place from a single latch and that's it. The hinged dock holds the tablet neatly and the two halves close together without the need for any latching at the front, just like what you'd expect, really.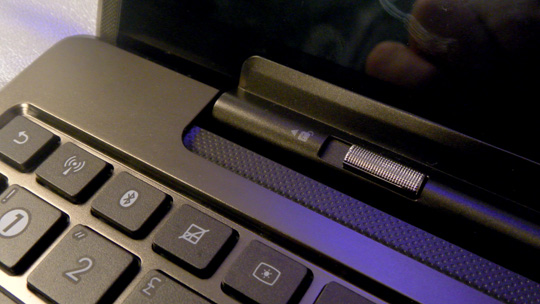 Latch point
The Eee Pad itself is based around Nvidia's dual-core Tegra 2 chip and features 1GB of memory with either 16-32GB of storage and Micro SD card expansion. Other interfacing includes a headphone/mic audio jack and a sync/charging port and a mini HDMI interface. There are two cameras – 5Mp autofocus on the back and a forward facing 1.2Mp model.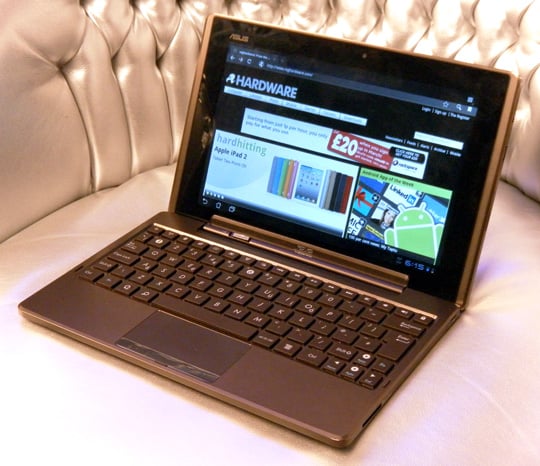 In the dock: Eee Pad Transformer
Battery life is rated at 9.5 hours but the keyboard dock contains an additional 24.4Wh lithium polymer battery that charges the tablet extending the on-the-road use to 16 hours, on a good day. The keyboard is typical netbook size and features a multitouch trackpad, it also features two USB ports and an SD card reader, but no Ethernet. The tablet supports 2.4GHz 802.11n Wi-Fi and Bluetooth 2.1+EDR, plus motion sensing, a compass and GPS, but no 3G networking.