Total War: Shogun 2
The seven thousand samurai
Forward charge
The Creative Assembly has done a great job galvanising the campaign mode with major changes to special agents, such as ninja and geisha. You have to now pay for the use of these characters and they no longer appear randomly. The Ashigaru foot soldiers are your staple troops until you research various samurai through the Arts tech tree. The back to basics units include, Cavalry, Swords, Spears and Archers with a few gunpowder siege weapons and the odd ninja.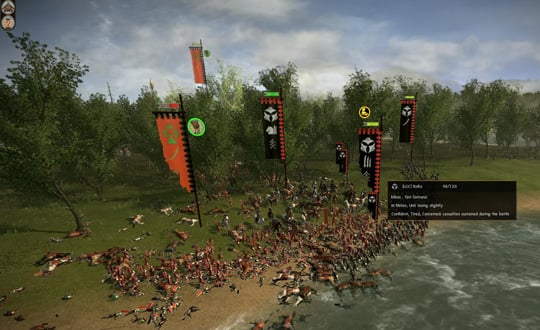 The beach boys
Bear in mind this isn't all about the battlefield though, building a Buddhist temple in one of your cities will allow you to recruit a Buddhist monk to keep the clan faith dominant and allows you to create very powerful monk warriors. My personal favourite addition to the game has to be the ability to upgrade and develop every experienced unit in the game for maximum strategic game play.
So Sentou Kaishi! Brave Ashigaru and decimate any who stand in my way to conclusive shouri!
There are two ways you can resolve your battles. You can press auto resolve and the computer works it for or you can fight the battle yourself either versus the AI or if you are feeling confident, fight an on-line opponent. It took me around 35 hours to complete the short campaign, but putting that time in gave me enough confidence to jump into the multi-player game.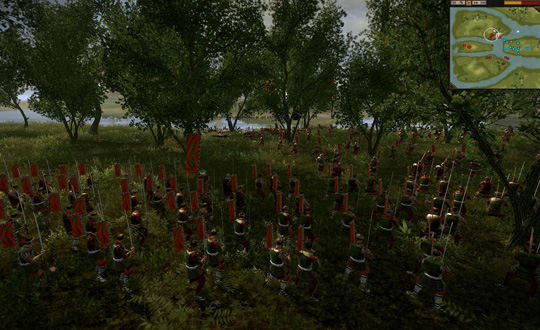 Stay hidden in here forages
Avatar mode is something new to Total War. If you are up for the challenge of MP ranked ladder matches at the press of a button, then you'll love this part of the game. You start with a small 5000-point army, which is easy to control. As well as levelling up and customising your avatar and veteran units, you can collect parts of armour sets in random post battle drops.