This article is more than 1 year old
Oracle and life after Larry Ellison
He has to retire some time, doesn't he?
The disruptor of disruptors, Oracle boss Larry Ellison, will be 67 on August 17 this year. So when will he retire?
He will be 70 on August 17, 2014. We hear that the R-word is being mentioned by him to close friends, but we hear this from someone, who knows someone, who knows …. so it's veracity is as certain as Sarah Palin running for president.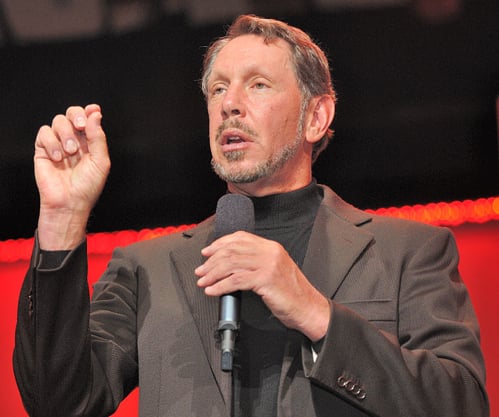 Larry Ellison (Wikipedia)
We think guess that Lord Larry may retire sometime between 2012 and his seventieth birthday. Is there a succession plan at board-level in Oracle? It could be that the Hurdster, a mere stripling of 57, has received the mark of favour.
What is your judgement on Larry's Oracle reign? Genius? Ruthless bastard? Database God? Uber-alpha male? Arch-competitor. Probably all of the above plus recognition that they don't make them like that any more.