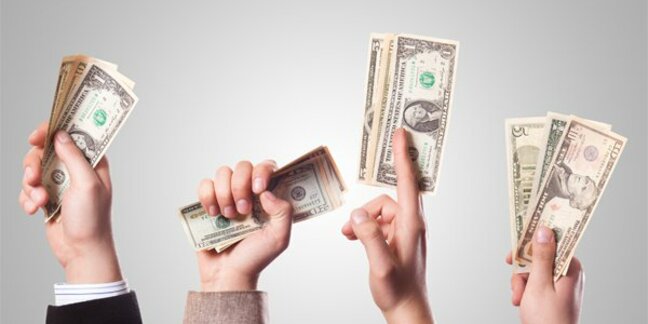 Advanced Micro Devices is in a number of tight spots at the moment, but the company is hopefully optimistic that its future "Bulldozer" Opteron processors due later this year will let it dig in and grab some desperately needed - and profitable - server market share from archrival Intel.
The first Bulldozer Opteron chips, the 16-core "Interlagos" processors, are still on track for production in the second quarter with a formal launch sometime in the third quarter, Vlad Rozanovich, director of the enterprise and public sector business at AMD, tells El Reg. These chips will be used in servers with two or four processor sockets and will plug into existing machines that use the G34 socket and that currently sport the 12-core "Magny-Cours" Opteron 6100s.
At some time after the Interlagos launch, AMD will kick out the eight-core "Valencia" processors for servers using the C32 socket, which currently use the six-core Opteron 4100 processor. The C32 machines are designed for lightweight, low-power, hyperscale workloads and come in variants with one or two sockets. The Interlagos and Valencia chips are being made by GlobalFoundries in AMD's former Dresden fab using 32 nanometer processes.
Intel is not sitting around waiting for AMD to launch its 32 nanometer chips. The chip giant has already spilled the beans on its Xeon E3-1200 processors, based on the "Sandy Bridge" design, as part of its sudden excitement about single-socket micro servers. And Intel is expected to bring its top-end Xeon E7 parts, based on the prior "Westmere-EX" design, to market soon, with a launch expected this week.
That leaves Intel with the belly of the market wide open until it can get the Xeon E5 processors for two-socket boxes to market, with these expected to be launched in the third quarter of this year - about the time the first Bulldozer Opterons appear.
That is a long time and a lot of marketeering before the Xeon E5s and Opteron 6200s (if that is indeed what AMD will call them) face off in the market on general-purpose two-socket boxes.
AMD thinks that it will have an advantage in the x64 core wars, and that its processors will be a better fit than current or future Xeons for more workloads than a lot of people might expect. Some of these workloads you would expect, such as virtualized server instances on public or private clouds, while others you might not, such as Monte Carlo simulations done by financial institutions.
The drum that AMD has been beating for years, and which will get all the more loud as Bulldozer chips get closer, is that Intel's HyperThreading, which creates two virtual software threads for each core on a Xeon chip, is not as good as having two actual cores doing work. AMD thinks that the core design of the Bulldozer architecture, which puts two cores with some shared elements across those cores into a module and then puts multiple modules on a single chip, is better than Intel's approach, which puts fewer cores on a die but which adds HyperThreading and using a ring structure to link the cores together. (The Bulldozer design approach was detailed here, while the Sandy Bridge and Westmere-EX designs are here).
AMD is basically betting that having 16 cores running at 3.5GHz and above for G34 servers and eight cores for C32 server is better than ten hyper-threaded cores on Westmere-EX or eight hyperthreaded cores on Sandy Bridge-EP processors. Intel has not discussed clock speeds for the Sandy Bridge-EP (Xeon E5) or Westmere-EX (Xeon E7) processors, but AMD could have a clock advantage on some parts as well as a core count advantage.
This is an interesting bet for AMD to have made, and if it turns out that AMD can deliver more cores and at the same and equivalent clock speed with better or equal thermals and performance at a better price, then AMD's board of directors will have some questions to answer about the firing of Dirk Meyer in January.
Sponsored: Ransomware has gone nuclear