Wanted: Nude female web coders
Bucks firm offers 'warm and private' naturist environment
---
NSFW A Buckinghamshire company is looking to recruit "a number of female web coders" who are prepared to work as nature intended in a "warm and private" naturist office environment.
Nude House provides software which creates "hot-spots" on website photos, as explained here.
As well as naked sales people tempting customers to buy, the company needs nudists to provide free technical support.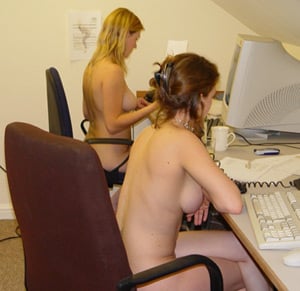 Nude House's Chris Taylor explained to El Reg: "As far as I am aware this is not only the first UK office job for naturists in web-coding or web-selling, but is also the first worldwide facility for naturists to earn substantial sums of money from work that incidentally provides them with the capability to work entirely without clothes.
"Because it is the first establishment in the world it is difficult to advertise – many seem to confuse the issue of being without clothes as being a place without concerns for personal freedom, where sex is paramount in its many varied forms.
"Sex does not play a part in naturism – yes one is aware of differences in sex and size and shape and age of everyone, but the concern is on sales and technical ability, not availability."
Taylor admitted that a naturist office offers "no benefit to business productivity other than providing a nice facility for the staff". There's no benefit for customers, either, since they'll "never know that the provider is nude". ®