This article is more than 1 year old
Sony Ericsson Xperia Arc Android smartphone
Ahead of the curve?
Review Sony Ericsson's Xperia series got off to a rocky start back in 2008 but improved greatly with last year's X10. The Xperia Arc is the company's latest flagship offering that runs the latest Android 2.3 Gingerbread OS and features an 8.1Mp camera with a low noise CMOS sensor and a high-end screen with a Bravia engine. Evidently, Sony Ericsson wants you to know it means business.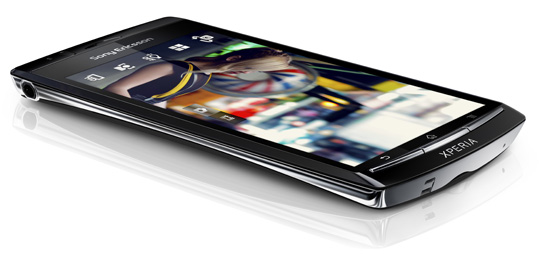 Gingerbread on board: Sony Ericsson's Xperia Arc
Indeed, the Xperia Arc is impressively slim at 125 x 63 x 9mm and 117g with a lightly tapered look to the back. This is a further refinement of that humanising curvature feature that Sony Ericsson started with the Vivaz. In addition, it has a very classy chrome and graphite look that screams quality handset.
Around the sides are a very small volume rocker and camera shutter button, plus micro USB charge/sync slot and 3.5mm headphone jack. Like most people though, I'd have preferred the latter on the top, which is home to the power button and covered HDMI output. The front is flat and wide, dominated by the 4.2in screen with the three silvery control buttons from last year's Xperia X10 (back, home and menu) along the bottom.
Sony Ericsson has put its own UI shell on top of the OS so while it's Android in terms of layout (five screens, icons you can drag and drop from the menu, pull-down status bar etc) it looks distinctly different.

Indubitably slim
SE's Timescape widget is back, which lets you scroll through a rolladeck of updates from Facebook, Twitter, email and text. Speaking of which, communication has been improved with Android's new-look virtual keyboards, which have been redesigned to make them easier to use – they've lost the direction keys, there's now smart suggestions that let you change a word later, and multitouch cursors for highlighting text.