Concept phone designs sometimes materialise into real products, so although Nokia's latest line-up of maybes seem unlikely, we can keep our fingers crossed eh?
Last month we saw a few concept designs for Windows Phone 7 mobiles. In response, Nokia has put out five of its favourite mobile designs that will probably remain conceptual, but look pretty awesome nevertheless.
The highlights are the "Scentsory concept" - a folding phone with an LED touchpad, two screens and stereo speakers. It also detects scents and temperature, which it sends across to the receiver in true sci-fi fashion. If only.

Then there's the "Kinectic concept" which transforms digital information into energy through the electromagnet in its base. When a call is received, the weight is shifted, allowing the phone to rise up magically off the table. To reject the call, simply push it back down. Sweet.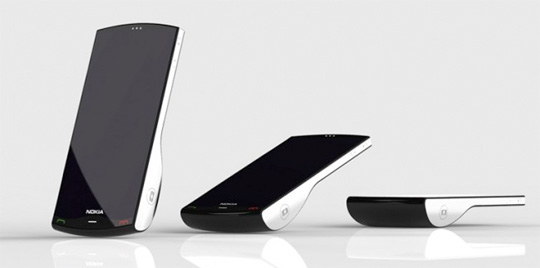 For more Nokia concept phones, including eco and dragonfly designs, check out the Nokia blog. ®