Video expander
The only minor glitch I encountered was that occasionally when starting to play a video I'd get a message on the screen of the iPad or iPhone telling me that "this display is not authorized to play protected content". I suspect this was Apple's DRM software getting a bit carried away with itself rather than being a fault with the cable itself, but it only happened very occasionally and the error message could be dismissed by quickly unplugging the cable and plugging it back in again.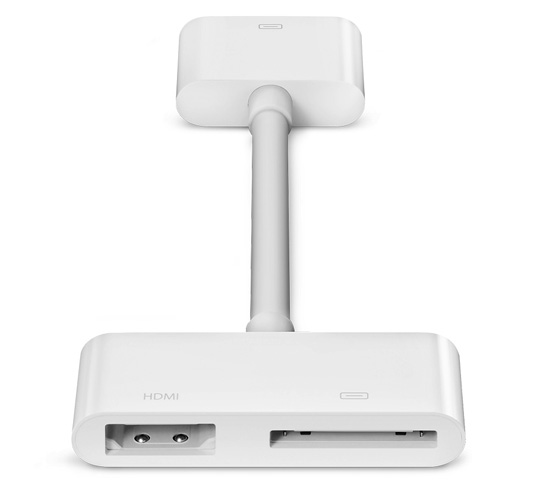 Yes, it is just an HDMI adapter and a pricey one at that too
Verdict
You could argue that an expensive gadget like the iPad should have HDMI as standard – but it doesn't and that's that. However, the Apple Digital AV Adapter works well and definitely transforms the iPad and iPhone into a handy option for carrying around games and videos that you can then play either on the move or on a large-screen TV, or even for showing off and doing some fancy iPad presentations at work. ®
More AV Gear Reviews…

Eminent
iTrio EM7100
HDMI wireless sender
HTC
DG H100
Media Link
Gear4
UnityRemote
Sling Media
Slingbox
Pro-HD
Aavara
PCE122
HDMI extender

Apple Digital AV Adapter
A handy option for playing your iPad or iPhone videos and games on an HD TV.