This article is more than 1 year old
Seven... SSD sizzlers
Speed-boost upgrades for your laptop
Kingston SSDNow V+ 100 128GB

Kingston's drives come supplied with a desktop upgrade package, which, along with the SSD, includes a Molex-to-SATA power adapter, SATA cable, 3.5in bay adapter rails and a USB 2.0 enclosure. Also to ease the upgrade process, you'll find a licensed copy of Acronis True Image HD. In a previous review of the last generation of V+ Series drives, I was impressed with pretty much every aspect. Using a new Toshiba T6UG1XBG controller Kingston claims the same 230MB/s read and 180MB/s write performance as the previous generation. In tests, Kingston outdoes itself on the read speeds, however it has set the bar quite low with sub-200MB/s writes, although the V+ 100 does beat the Samsung drives in the 512KB and 4KB random reads. Although a bit pricier, these are still an excellent choice for the Sata 2 user and come with all the kit to make a drive transplant as painless as possible.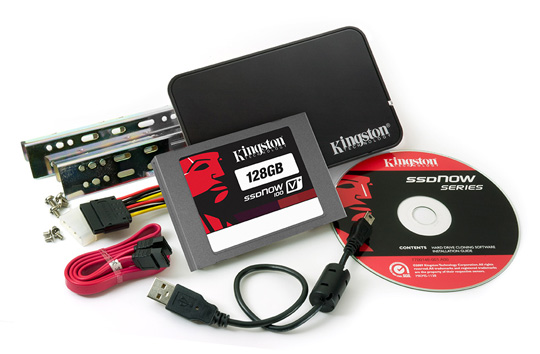 Reg Rating 85%
Price £127 (64GB), £147 (96GB), £217 (128GB), £468 (256GB), £1012 (512GB). Conversion kit versions approximately £10 extra.
More Info Kingston
OCZ Vertex 2 120GB

Like the Corsair there's just the usual 3.5in bay adapter plate and screws with no software or accessories in the box. Indeed, it shares Corsair's SF-1200 implementation and as such, the benchmarks are almost identical. While Sandforce's controllers were the cream of the crop last year, they don't seem to be up to par with everything else seen here. However, its still puts in a great performance with smaller routines, trumping some its peers.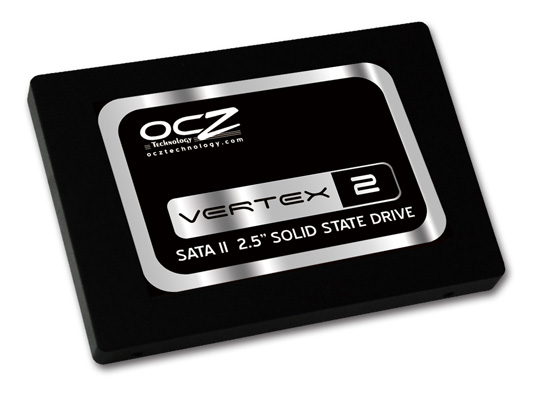 Reg Rating 75%
Price £99 (60GB), £170 (120GB), £250 (160GB)
More Info OCZ