Lego Star Wars III: The Clone Wars
Bricking it
Kerching
Perhaps in a little dig at Mr Lucas, collecting vast quantities of cash - they're called Studs not coins, but meaning of the silver and gold circles is clear even to kids - is also part of the process, allowing you to spend your winnings on new characters, spaceship and power-ups.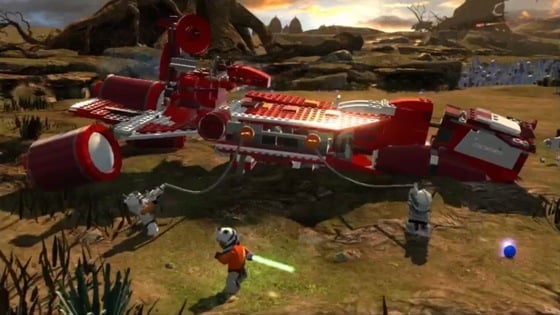 You came in that thing? You're braver than I thought
None of these gameplay elements are individually strong, but the whole is much more than the sum of its parts. And it's hugely engaging, whether you're nostalgic about Lego, you're a Star Wars fan or you're nine years old.
With so many things to find, most not essential to the completion of a given level, the replay value is immense.
As I say, there's no major change to the gameplay here, but TT has enhanced it with greater variety. The central hub from which levels are selected is now a level to be opened up and explored in its own right, with more areas becoming accessible - including the Separatist flagship, Malevolence, and the space between that ship and yours - as you progress through the game. Exploration brings new items and new game modes to try.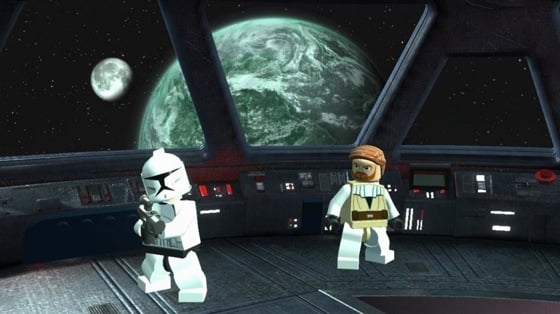 Can Obi?
The main mode, Story Mode, where you once stepped through the 'chapters' of each movie, in sequence, is now less linear and more episodic, in keeping with the TV series.