Lego Star Wars III: The Clone Wars
Bricking it
Galactic scale
No longer ignoring the word 'Wars' in the title, Lego Star Wars III provides opportunities for battlefield skirmish engagements between much larger numbers of figures - or a greater numbers of spacecraft, if you're above ground - not to mention levels that borrow heavily - but thankfully simplify - elements from real-time strategy games.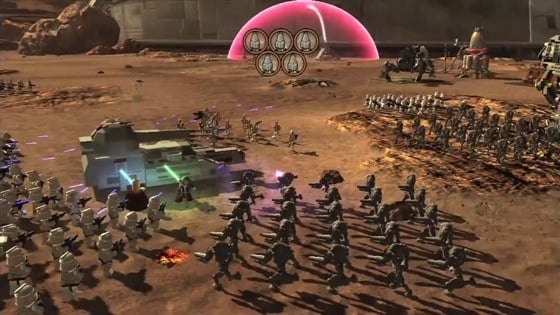 Clones'n'Clankers
Along the ways, TT has kept things fresh with a host of level-specific gameplay modes - bounty hunters sniping proto-Praetorian Guards, for instance.
It doesn't all come off. In a bid to avoid the original game being dismissed as kids' stuff, TT inserted slapstick humour into the cut-scenes, gently and affectionately sending up the movies. It's one of the game's charms.
There's more of the same here, but what was once an amusing aside is brought almost to the fore, so cut-scenes are longer and some of the jokes more laboured than before. I tired of it quickly. This kind of thing works best as a snack - TT has made a meal of it, as if the developers were constantly asking each other how may more gags could they work in.
That said, my eight-year-old son and co-reviewer found it all immensely funny.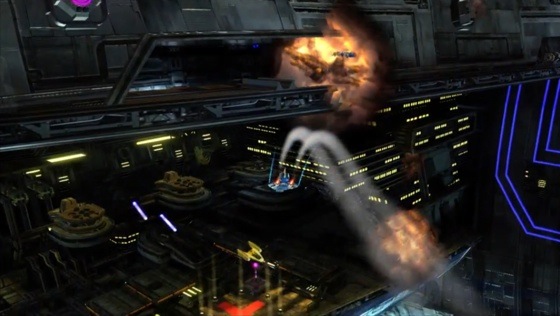 Go with the Plo
Then there are the graphics. The original games were developed in the Xbox and PlayStation 2 era. Their lack of detailed textures, and use of basic lighting and shading schemes, may have been imposed upon them by the hardware, but since everything was nominally built out of brightly hued bricks, that was appropriate.