Lego Star Wars III: The Clone Wars
Bricking it
Grown-up graphics
Six years on, and we're into the age of HD gaming, and the graphics have become more grown up too. The scenery here looks much more akin to Republic Heroes - the first Clone Wars tie-in, released in 2009 - so the figures and ships, just as basic and brick-like as before, and as the real toys are, seem out of place.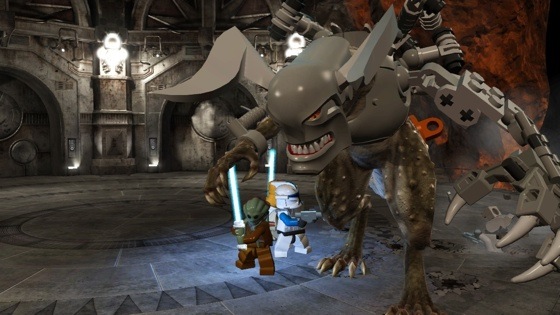 New kit for Fisto
Scaled down into standard-definition for the Wii - and then undoubteldy upscaled back by your flat-panel TV - the graphics look rather poor, though they'll clearly be more impressive on the other, higher resolution platforms.
The Wii also suffers during some of the new game elements. In one level, for example, you flip between the viewpoints of Obi-Wan Kenobi and novice Jedi Ahsoka Tano. Switch to one, and the other's environment shrinks to a live-action view in the corner of the screen with a very noticeable impact on the framerate.
The battlefield levels have an impact on the Wii's performance too, though PS3 and Xbox 360 gamers shouldn't be affected.
And, as many of us older types like to grumble, more and more of the game is assembled out of new, specialist parts, not the generic bricks of yesteryear.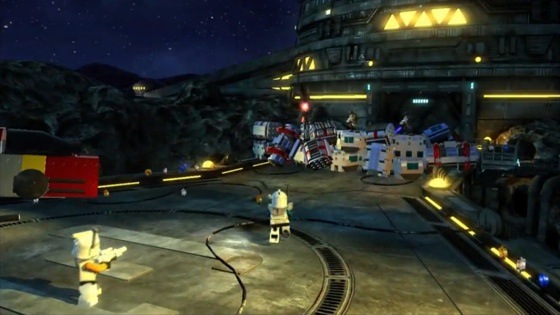 Bricking it
Verdict
Fanboy cynics will grumble about the source material, but who cares, The Clone Wars is actually quite good. Gaming cynics will mutter about rehashing a six-year-old set of games that were never much of a challenge anyway. Those are fairer points, but Lego Star Wars was never about that. They were about having fun, and Lego Star Wars III is no less enjoyable for any of that.
This is now the ultimate casual gaming power in the universe. I suggest we play it. ®
More Games Reviews

3DS
launch
games
Mario
Sports
Mix
Donkey Kong
Country Returns
Doctor Who:
Return to Earth
Star Wars:
The Force
Unleashed II

Lego Star Wars III: The Clone Wars
Star Wars + Lego + videogaming = masses of fun