Stephen Fry explains... How lightbulbs work
Yesterday was Thursday, today is Fryday, tomorrow is Saturday...
---
Competition It's Fryday and the sun is shining. As requested, you lot have have been trying on the tweeds of our National Treasure™, Stephen Fry, to come up with Fry-style technical explanations.
The best of the most recent bunch is sent in by Michael Harper, who contributes this.
So picture the scene. A TV studio is filming a general knowledge panel quiz. Arabella, the unpaid intern who normally does the research has done a runner, or gone skiing. There is no access to Wikipedia. But the nation's favourite technophile is on hand, to save the day.
How does a lightbulb work, Stephen?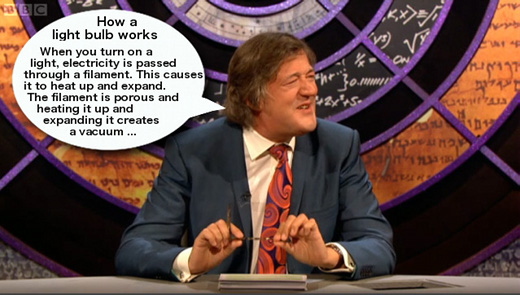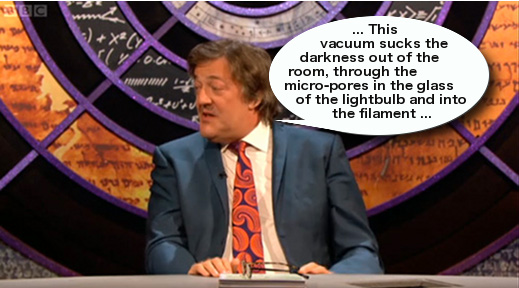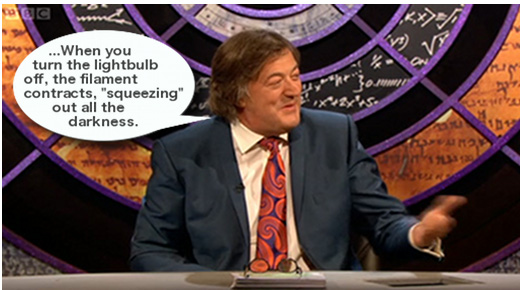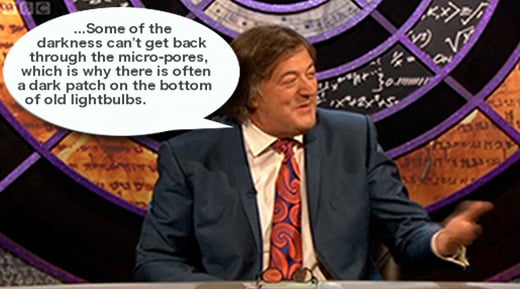 Well done Michael, we're still thinking of a suitable prize. Do keep them coming – and remember, technically accurate explanations are completely out-of-character, so keep them Frytastic.

Shove your entries into our postbox. ®