A Dutch former astronaut is hoping the future of public transport could be a 250 km/h (155 mph) "Superbus" - a 23-seater electric beast stretching an impressive 15 metres (49 ft).
Wubbo Ockels, who flew as a mission specialist on Challenger's STS-61A mission back in 1985, has worked with a design team from the TU Delft University to create the "new concept for sustainable mobility".
According to chief designer Antonia Terzi, former chief aerodynamicist of the BMW-Williams Formula 1 team, the carbon fibre vehicle will "tackle the challenges of mobility, spatial planning, service detail and environmental demands all in one".
Superbus packs lithium polymer battery-powered electric motors producing 530bhp, although it will need a dedicated road system to make use of all that power.
The Dutch have already examined the possibility of linking Amsterdam and Groningen with such a highway, and the designers are eyeing the United Arab Emirates as the first customer outside Europe.
The first Superbus prototype is set to strut its stuff at the Dubai National Exhibition and Convention Centre this weekend, ahead of government tests to see if a proposed plan to whisk passengers between Abu Dhabi and Dubai has legs.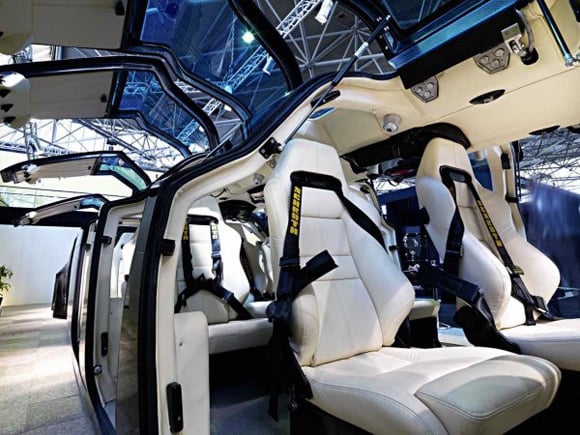 While Superbus is designed to be light on the planet, it's heavy on technology. It boasts "navigation system, obstacle detection, communication system, fail safe system and control system", plus all the "seat belts, airbags, TV, internet, air-conditioning, heating, etc" you'd expect from an electric stretch limo.
If it does one day hit the streets, passengers will be able to call for a taxi-style pick-up without leaving the comfort of their own home. Terzi explained: "Superbus will have an intelligent routing system rather than a fixed schedule. Commuters will book online or with their mobile phone, and the bus picks them up and drops them at their desired location."
This, the designers promise, will offer a luxury ride "for a fare which is comparable to the prices of present day's public transport". ®