Review The introduction of 3D-ready LCD TVs marks a major policy shift for Panasonic. The brand has been a vociferous advocate of plasma tech for 3D, yet now it's hawking a pair of LED backlit 3D screens, a 32in model and the 37incher featured here. The justification, the company will tell you, is to provide a smaller Active Shutter solution for gamers. But Panasonic's aspirations are far broader than that. It wants a slice of the rapidly expanding LED pie.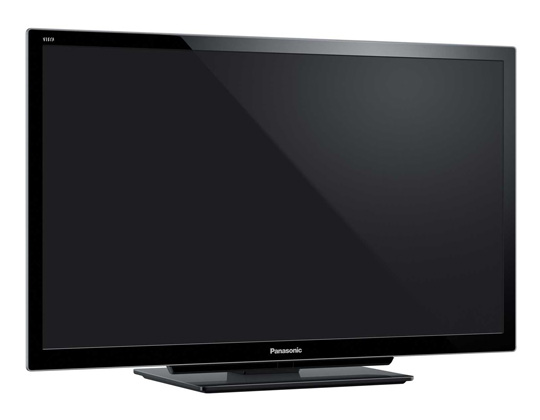 Panasonic's TX-L37DT30 utilises an LCD panel rather than plasma to deliver its 3D picture
The TX-L37DT30 is certainly well-appointed. It has both Freeview HD and Freesat HD tuners, plus a generic DVB-S/S2 satellite alternative, and sports the brand's new Viera Connect IPTV portal. A significant upgrade on Panasonic's old Viera Cast channel, this is a cloud-based service designed to take advantage of the booming apps market.
Connectivity is good. On the back panel you'll find three HDMI inputs, a PC D-sub connection, Scart and Ethernet Lan. There's also a pair of USB inputs. Given that Skype is one of the key features provided by Viera Connect, at least one of these will probably end up being connected to Panasonic's TY-CC10 HD Skype cam. While other branded webcams can be used, Panasonic's model is a neat cosmetic match and also features a wide mic array, which has been designed to pick up chat from a sofa full of people.
A third USB port is provided on the left hand side of the screen for media playback, along with a fourth HDMI input, legacy phono AV inputs and an SD card reader. There is no integrated Wi-Fi. You'll need a dongle if you can't run Ethernet to the set. Setup is quick and easy, thanks to large graphics and a clear UI.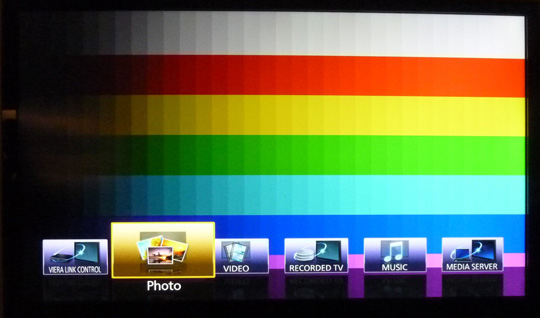 Viera Tools
Unlike rival Samsung, Panasonic hasn't integrated local media playback and streaming into its smart TV dashboard. You still need to use the dedicated Viera tools bar.