Binary dinosaur drive found alive and breathing fire
28-year-old Seagate spinner, but you'll need safety specs
---
Comment A binary dinosaur, with another 28-year-old Seagate drive inside, is still working - in an original IBM 5150 PC's expansion unit.
The 5150 PC accelerated the PC revolution kickstarted by the Commodore Pet, Apple II, TRS-80 (Trash 80), and other wonderful early boxes. The 5150 was a proper system, coming with a keyboard, built-in monitor and data storage. You could even have a 5156 expansion unit and the example in the UK's Binary Dinosaur's museum has one of these.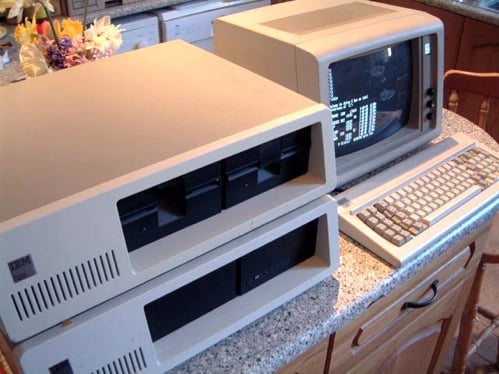 IBM 5150 PC with 5156 expansion unit underneath twin floppy drive box (BInary Dinosaur)
It contains a Seagate ST-412 drive. The cable, a massive umbilical, between the expansion box and the PC is thicker than most people's thumb. Adrian Graham, the museum's creator and curator, said of the drive: "The platter housing has a date code of 8326 and the serial number is 132101, so it's … 28 years old."
He hooked up the 5156 and 5150 to power sockets and fired them up: "I had to replace the PSU (Power Supply Unit) in the main unit and dismantle the drive to loosen it up a bit, but it fired up and ran Zork1"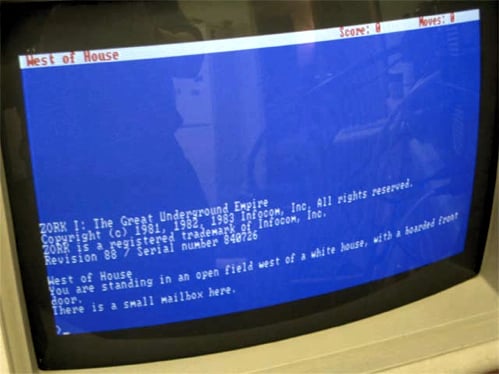 IBM 5150 PC running Zork1 off Seagate drive (BInary Dinosaur)
While he was doing this: "One of the tantalum caps on a floppy drive exploded and nearly set fire to the carpet. Next time I'm wearing safety specs."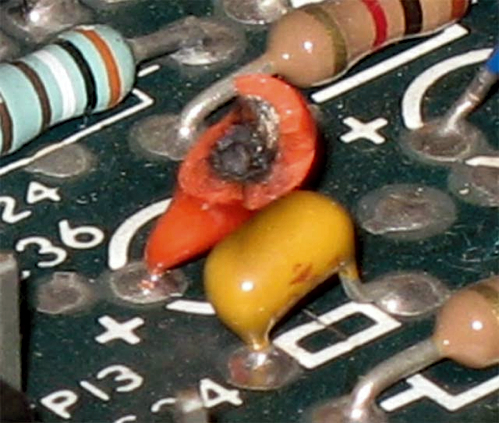 Exploded tantalum cap on IBM 5150 PC (BInary Dinosaur)
Has any El Reg reader got a working PC that's older than 28? ®