Nokia E7 Qwerty slider smartphone
Symbian's last call?
Security conscious
The phone also has F-Secure Anti-Theft for Mobile installed, so you can remote-wipe the phone if it goes missing. Clever wrinkles in the software mean you can also remotely wipe the phone, locate it and lock it if the sim card is changed. Other Nokia phones have had F-Secure products but this is the most comprehensive implementation.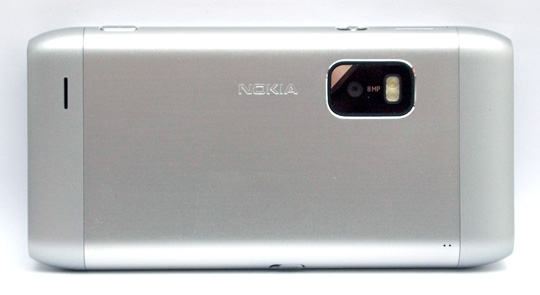 The 8Mp camera delivers quality snaps
Beyond that, business users will be glad of the bunch of applications found under Office in the Apps menu. Quickoffice lets you view, edit and create Office files (Word, Excel and PowerPoint). Once you've registered, you can create, say, documents in the .doc and .docx formats, as well as .txt files.
Unlike the N8, the E7 also features the CBD – Clear Black Display – which aims to increase contrast and offer deeper blacks and brighter colours. Certainly, the screen looks sharper and more vivid than the N8. It's also got a great camera, though nowhere near as splendid as the N8's 12Mp snapper. This 8Mp sensor delivers good results, noticeably sharper and more effective than rival 5MP camera phones. Nokia has always been especially strong on imaging, outstripping the competition with ease.
It's easy to use, too: press the dedicated camera button and you're away. And the volume slider on the same edge of the handset works in camera mode as a neat, smooth zoom which works both in still and video modes. The HD video capture at 720p, is clear and impressive. There's a similar slider on the opposite edge which works as a screen lock, by the way.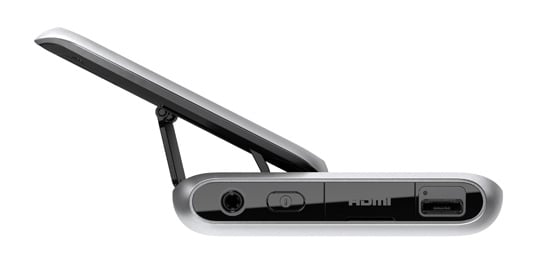 HDMI output is a nice touch, even if some content looks better on the smaller screen
The mini-HDMI out is supplied with a connector to attach it to an HDMI cable. The E7 will effortlessly play back what's on its display to an HD TV. As with the N8, this works well with apps like the BBC iPlayer, even though image quality is suddenly less impressive than on the handset.