Nokia E7 Qwerty slider smartphone
Symbian's last call?
Well received
While some phones offer great design but fail to provide good signal reception or call quality, the E7 excels – working in several areas where reception is usually weak and call quality was consistently excellent. There's also a secondary microphone on the back of the phone to enable noise-cancelling, making calls all the clearer.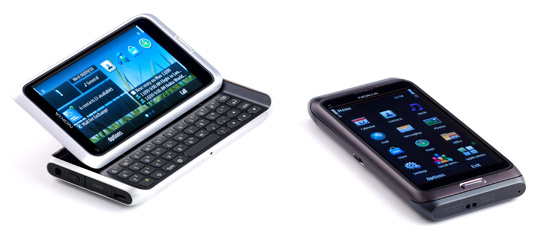 A capable handset, but now more of an upgrade for the Nokia faithful
Verdict
The E7 looks great, its gleaming metal body resembling the unibody design of a Mac laptop. The camera is strong, delivering detailed, highly usable results, even if it lacks the stand-out 12Mp snapper of the N8. And battery life is exceptional. Overall, it's only Symbian that feels a little tired, as though it's holding the phone back. But while it looks less appealing than some smartphone systems, Nokia users, and there are many, will feel at home and contented the familiar interface. ®
More Qwerty Smartphone Reviews

HTC
7 Pro
Palm
Pre 2
RIM
BlackBerry
Bold 9780
HTC
Desire Z
Motorola
Milestone 2

Nokia E7 Qwerty slider smartphone
Qwerty slider smartphone with apps for business and lifestyle, plus HDMI connectivity.