Android App of the Week The one feature of iOS that beats Android like a red-headed stepchild is the music player. Hardly surprising given Apple's experience with media player UIs, but that still doesn't excuse just how basic the Android alternative is, or how unimpressive the efforts of the various Android phone makers have been.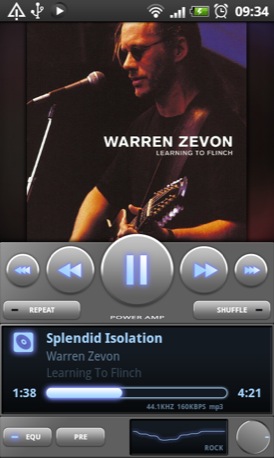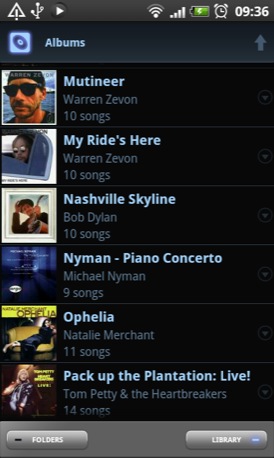 PowerAmp: iPod beater
To the rescue comes PowerAmp with its rather fine graphical front end, a couple of nice little navigation touches and some good old-fashioned tone controls to make things sound as good as they look.
As well as using the more usual artist/album/genre menus, PowerAmp lets you navigate your music library by swiping a Now Playing album cover up or down to move from one album to the next and from left to right to move from one track to the next. Select shuffle and swipes brings up random albums and tracks.
Tap the little volume button in the bottom right-hand corner and a new screen launches letting you change the volume, bass and treble, and access a ten-band graphic equaliser.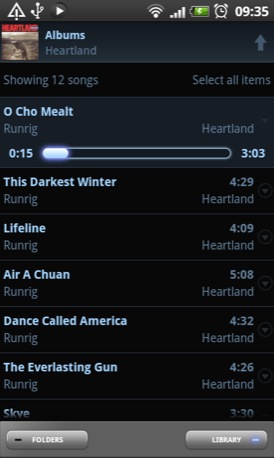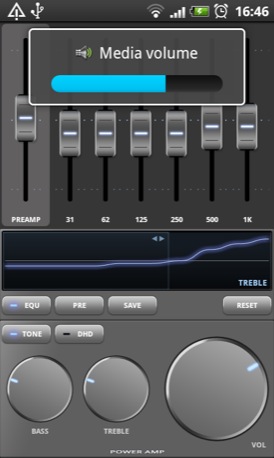 Pump up the volume
A recent update has brought direct access to the Dolby and SRS sound-modification settings on some HTC handsets, including the Desire HD. Hopefully other handsets will soon get similar support - the sound modification controls on Motorola's Defy are buried so deep you need to invite Phil Harding and the rest of the Time Team gang over to help find them.